Top-Rated 2020 Luxury Cars in Quality According to Consumers
Top-Rated 2020 Luxury Cars in Quality According to Consumers
Christian Wardlaw | Jun 24, 2020
Luxury cars offer style, comfort, performance, an upscale image, and pricey materials like premium leather, real wood, and more. They're also technologically complex, offering the latest in infotainment, driving assistance, and convenience technologies. And where there is complexity, there is a chance for more quality problems.
Enter J.D. Power, which surveys thousands of consumers just like you in order to learn what went right and what went wrong during the first 90 days they owned their new vehicles. This information is collected, analyzed, and published in benchmark automotive industry studies, including the annual J.D. Power Initial Quality Study (IQS).
As a part of this process, each vehicle meeting specific scientific data standards is assigned a PP100 score, which represents the number of problems experienced per 100 vehicles, according to the consumers who own them. A lower PP100 score means a vehicle has fewer quality problems.
Based on this consumer-supplied data, we've listed the top-rated 2020 Luxury Cars in quality. They are listed in descending order by PP100 score, which means you'll find the highest-quality car at the bottom.
Explore car shopping guides
10 Most Popular Midsize SUVs and Crossovers
Families flock to midsize SUVs for their seating capacity, cargo capability, and available all-wheel-drive systems. This guide provides an overview of the 10 most popular, non-luxury midsize SUVs and crossovers in America.
Read the full review
10 Most Popular Luxury Cars
During economic boom times, luxury cars are more popular–especially those on the lower end of the pricing spectrum. But that isn't always the case. This guide contains the 10 best-selling luxury car models in America.
Read the full review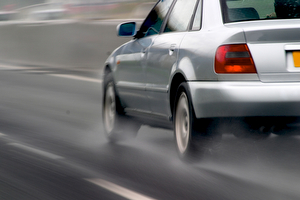 Warning Signs You Need New Brakes
They may not be something you think about very often, but your vehicle's brakes are one feature that should always be in top working condition. Let's look at how to know when you need new brakes.Look, listenThere are two ways to check for brake wear on disc brakes: by looking and by listening. First, check for wear by looking at your brake pads through the spaces between the wheel's spokes. The outside pad will be pressed against a metal rotor. Generally, there should be at least 1/4 inch of pad. If you see less than 1/4 inch of pad, you may want to have your brake pads inspected or replaced.
Read the full review