2014 Volkswagen Golf Variant Previews Next-Generation Jetta SportWagen
2014 Volkswagen Golf Variant Previews Next-Generation Jetta SportWagen
Jeff Youngs | Mar 06, 2013
Volkswagen Jetta SportWagen
underwent an
update for the 2011 model year
, it adopted the same styling as the
Golf
forward of the windshield, as well as the Golf's dashboard and control layout. The move reminded Americans that
Jetta
s and Golfs are closely related, indeed sharing a vehicle platform.
It follows that the new 2014 Volkswagen Golf Variant station wagon debuting at the 2013 Geneva Motor Show provides a good look at what will be offered in the United States if
Volkswagen
elects to renew the Jetta SportWagen. Lighter by 232 pounds, roomier inside, and more fuel efficient, the new 2014 Golf Variant goes on sale in Europe this summer.
Details associated with the car pertain to the European market, but it is a good bet that if the Jetta SportWagen returns to the U.S. lineup, it will offer the optional 2.0-liter turbo-diesel engine. Displacing 2.0 liters and estimated to deliver about 150 horsepower and 236 lb.-ft. of torque, it would be expected to get better fuel economy than the current model, which is rated by the EPA to return 34 mpg in combined driving. In Europe, the Golf Variant TDI Clean Diesel model will be available with a 4Motion all-wheel-drive system.Additional Research
When the current
Explore car shopping guides
10 Most Popular Midsize SUVs and Crossovers
Families flock to midsize SUVs for their seating capacity, cargo capability, and available all-wheel-drive systems. This guide provides an overview of the 10 most popular, non-luxury midsize SUVs and crossovers in America.
Read the full review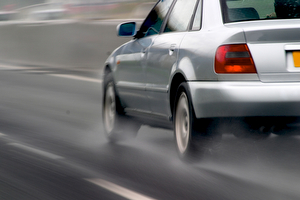 Warning Signs You Need New Brakes
They may not be something you think about very often, but your vehicle's brakes are one feature that should always be in top working condition. Let's look at how to know when you need new brakes.Look, listenThere are two ways to check for brake wear on disc brakes: by looking and by listening. First, check for wear by looking at your brake pads through the spaces between the wheel's spokes. The outside pad will be pressed against a metal rotor. Generally, there should be at least 1/4 inch of pad. If you see less than 1/4 inch of pad, you may want to have your brake pads inspected or replaced.
Read the full review
Most Reliable Crossovers and SUVs in 2017
According to J.D. Power, these are the crossovers and SUVs that are expected to provide the best reliability over time.
Read the full review