2011 Initial Quality Study Results
2011 Initial Quality Study Results
Jeff Youngs | Dec 30, 2010
As the level of technology in today's new cars and trucks increases, so too does the challenge for automakers to design and build vehicles with the high levels of initial quality that consumers have come to expect.
In recent years, features such as adaptive cruise control, lane-departure warning, side blind-zone alert, reverse-parking assist systems, and many others have become standard equipment in many luxury car models. Some technologies, such as navigation and tire-pressure monitoring, can now be found in even the most economy-minded models. While all of this technology certainly has advanced the automobile as a concept, it often has presented challenges for automakers when it comes to new-vehicle quality.
Explore car shopping guides
10 Most Popular Midsize SUVs and Crossovers
Families flock to midsize SUVs for their seating capacity, cargo capability, and available all-wheel-drive systems. This guide provides an overview of the 10 most popular, non-luxury midsize SUVs and crossovers in America.
Read the full review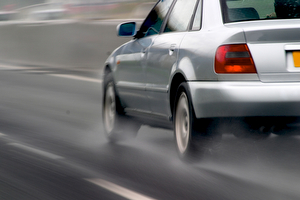 Warning Signs You Need New Brakes
They may not be something you think about very often, but your vehicle's brakes are one feature that should always be in top working condition. Let's look at how to know when you need new brakes.Look, listenThere are two ways to check for brake wear on disc brakes: by looking and by listening. First, check for wear by looking at your brake pads through the spaces between the wheel's spokes. The outside pad will be pressed against a metal rotor. Generally, there should be at least 1/4 inch of pad. If you see less than 1/4 inch of pad, you may want to have your brake pads inspected or replaced.
Read the full review
Most Reliable Crossovers and SUVs in 2017
According to J.D. Power, these are the crossovers and SUVs that are expected to provide the best reliability over time.
Read the full review