2012 U.S. Pharmacy Study Results
Satisfaction among customers who use mail-order pharmacies to fill their prescriptions has fallen significantly below customer satisfaction with brick and mortar pharmacies, according to the recently released
J.D. Power and Associates 2012 U.S. Pharmacy Study.SM
Overall satisfaction with mail-order pharmacies averages 792 (on a 1,000-point scale) in 2012, down from 806 points in 2011. This compares with a satisfaction score of 814 for brick and mortar pharmacies this year, down from 818 in 2011.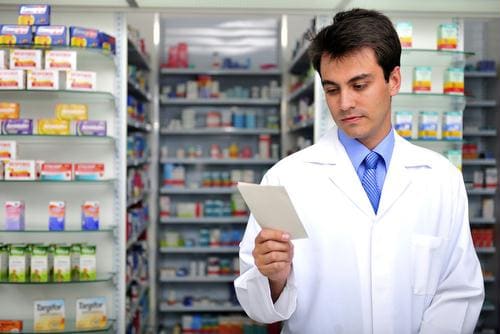 The study, now in its sixth year, measures customer satisfaction with brick and mortar pharmacies across five key factors: prescription ordering and pick-up process; store; cost competitiveness; non-pharmacist staff; and pharmacist. The study examines four factors relating to the mail-order segment: cost competitiveness; prescription delivery; prescription ordering; and customer service. Customer satisfaction with mail-order pharmacies has declined in each of those four factors in 2012, most notably in cost competitiveness, in which these pharmacies have traditionally held an advantage over brick and mortar pharmacies.
"Acceptance of mail-order programs grew by offering customers convenience and lower costs," says Rick Millard, senior director of the healthcare practice at J.D. Power and Associates. "While this has been a successful approach, the mail-order business needs to continue to adapt to meet customers' increasing expectations.
"Customer service is becoming an increasingly important advantage of the brick and mortar pharmacy experience. The pharmacist is at the heart of that service. It's surprising that more customers don't take the opportunity to speak with the pharmacist, given that they provide free health advice, and you don't have to make an appointment."
Health Mart ranks highest in customer satisfaction among chain drug store pharmacies, with a score of 848. Good Neighbor Pharmacy and The Medicine Shoppe Pharmacy rank second, tied at 843 each. Sam's Club ranks highest among mass merchandiser pharmacies with a score of 838. Target (835) and Costco (819) follow in the rankings. Publix ranks highest for a third consecutive year in the supermarket segment, with a score of 872. Wegmans ranks second (861), followed by Winn-Dixie/Bi-Lo (842).
Kaiser Permanente Pharmacy ranks highest among mail-order pharmacies for a fourth consecutive year, with a score of 847, followed by Humana RightSourceRx (805). The Department of Veterans Affairs pharmacy service, which is open only to veterans of the U.S. military and their families, and therefore is not included in the rankings, also achieves a high level of customer satisfaction.
J.D. Power and Associates offers the following tips to consumers regarding selecting a pharmacy:
You may be able to save time and money by buying prescription drugs online if you have the option. Be sure to check out what your options are before filling a prescription. The National Association of Boards of Pharmacy maintains a list of reputable sources. Better yet, ask your doctor to recommend an online pharmacy.
If you have any questions about a medication, ask your pharmacist when you pick up the prescription. Pharmacists are prepared to respond to any questions about medications. If you think you'll forget to ask about an issue, write down your questions before you pick up the medication.
Ask your doctor to prescribe generic medications whenever possible, as they are less expensive. Many doctors will do this automatically.
Ask your doctor for samples. If you're being prescribed a medication, many doctors receive small sample packets of medication from various pharmaceutical companies, which are free. When the samples run out, you'll have to start paying.
The
2012 U.S. Pharmacy Study
is based on responses from more than 12,700 pharmacy customers who filled a new prescription or refilled a prescription during the three months prior to the survey period. The study was fielded between July and August 2012.