2013 Canadian Television and Internet Provider Customer Satisfaction Studies Results
Canadians who bundle their television, Internet, and telephone services with the same provider experience higher levels of overall satisfaction with their service, and are more likely to recommend their provider to family and friends than those w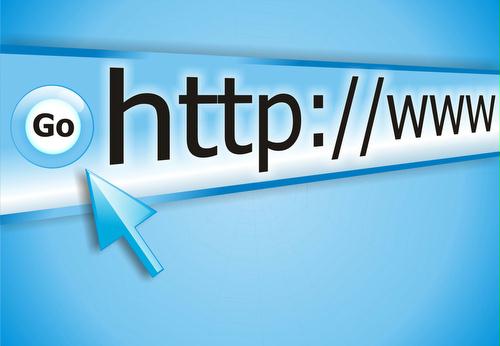 ho only combine two services, or who order each service separately. That is one of the key findings of the just-released
J.D. Power 2013 Canadian Television Provider Customer Satisfaction StudySM
and the
2013 Canadian Internet Service Provider Customer Satisfaction Study.SM
The
Canadian Television Provider Customer Satisfaction Study
measures overall satisfaction with television providers based on six factors: performance and reliability; cost of service; programming; communication; customer service; and billing. The
Canadian Internet Service Provider Customer Satisfaction Study
is based on five factors: performance and reliability; cost of service; communication; billing; and customer service.
Satisfaction Highest among Customers Who Bundle TV, Internet, Phone
According to the TV study, 83% of customers bundle their TV and Internet service with the same provider, while 17% subscribe to just TV service with their telecom provider. Among customers who bundle, 59% also have telephone service with their provider. This arrangement is commonly called a triple-play package.
Overall satisfaction is 690, on a 1,000-point scale, among triple-play customers, compared with 678 for those who bundle TV and Internet service, and 658 for TV-only subscribers. Among triple-play customers, 19% say they "definitely will" recommend their provider, compared with 17% of those who combine only TV and Internet service and 12% of TV-only customers.
"Bundling typically provides discounts and has the added convenience of one bill with one provider," said Adrian Chung, account director at J.D. Power. "These elements are key drivers of higher satisfaction and provide the stickiness that leads to long-term loyalty."
Triple-play customers pay a monthly average of $165 (CAD) for service, while TV and Internet bundlers pay an average of $156 and TV-only subscribers pay an average of $89. Satisfaction with cost of service is highest among triple-play customers and is lowest among TV-only subscribers.
Fiber Optics Provide High Satisfaction, But Also High Expectations
Satisfaction with Internet service providers is highest among customers with fiber optic Internet service. These customers also experience the fewest problems; however, when they do experience an issue with their connection, the decline in satisfaction is more substantial than it is among customers without fiber optic access who experience a connection problem.
Overall customer satisfaction among customers with fiber optic Internet access averages 682, compared with 672 among those with cable Internet access and 646 among those with a DSL Internet connection.
"While customers with fiber optic connections are very pleased with the speed and reliability of their Internet connection, they also have very high expectations," said Chung.
Another key finding of the TV study is that 42% of customers view content from a mobile device, such as their tablet or mobile phone. However, overall satisfaction among these customers averages 661, lower than among those who watch from their television only (683).
"Satisfaction for mobile users suffers because they tend to experience more problems with picture and download speed," said Chung. "They expect their mobile device to have the same speed and quality as their home TV, and in many cases their expectations are not met."
Among television provider customers, those who subscribe to premium TV service packages have higher rates of loyalty to their provider, as only 16% say they "will likely" switch to another provider in the next 12 months, compared with 22% of basic TV subscribers. More than half (52%) of customers surveyed subscribe to HD channels; 42% have a PVR/DVR; and 35% use or subscribe to video on demand (VOD).
Vid?otron, Sasktel Rank Highest in Respective Regions for TV and Internet Service
The Canadian TV and Internet studies group providers into one of two regions: East and West. Vid?otron ranks highest in the East region in television customer satisfaction, with an overall score of 747. Shaw (703) ranks second, while Cogeco (685) ranks third. In Internet customer satisfaction, Vid?otron ranks highest (755); Cogeco ranks second (686) and Bell Aliant ranks third (675).
In the West region, SaskTel ranks highest in television customer satisfaction with 730. MTS (687) ranks second, followed by TELUS (684). In Internet customer satisfaction, SaskTel also ranks highest with a score of 705, followed by TELUS at 672.
Based on the studies, J.D. Power offers the following consumer tips:
Triple-play packages are usually the most economical arrangement, but look for flexibility in the package, as well as price.
Work with a provider that offers a full complement of additional services, even if you don't want to sign up for them immediately.
Don't expect mobile devices to provide the same level of performance as a home TV or other, more stable equipment.
Be aware of the differences in performance and reliability among fiber optic, cable, and DSL connections.

About the Study
The
2013 Canadian Television Provider Customer Satisfaction Study
and the
2013 Canadian Internet Service Provider Customer Satisfaction Study
are based on responses from more than 10,500 telecommunication customers: more than 4,500 customers in the West region and 6,000 customers in the East region. Both studies were fielded in October 2012 and April 2013.
Additional Research: