2009 Wireless Phone Satisfaction Study Volume 2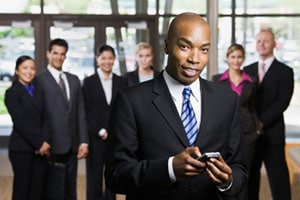 Wireless Providers Target Lower-End Smartphone Customers
According to the research, the proportion of consumers who purchase more affordable smartphones (those costing less than $100) has significantly increased among most of the manufacturers included in the rankings, compared with the previous wave of the study six months ago. This indicates that wireless carriers are discounting their devices to attract new customers who are willing to pay for more costly service plans.
"Attractive rebates or discounts offered to current smartphone owners, as well as incentives given to traditional handset owners to upgrade to smartphones, are effective ways for wireless carriers to generate revenue and increase market share," said Kirk Parsons, senior director of wireless services at J.D. Power and Associates. "It is important, however, that manufacturers meet the expectations of those taking advantage of such offers by ensuring the features are intuitive and ultimately rewarding to them in the long run. Providing an easy-to-use, yet powerful operating system with the ability to customize applications to suit owners' individual needs is essential to providing a high-quality and rewarding wireless experience."
Free Phone Doesn't Guarantee Satisfaction
J.D. Power and Associates research finds that wireless carriers are offering deep discounts on traditional handsets, with 43 percent of traditional mobile phone owners, on average, reporting they received their handset free of charge. However, satisfaction is significantly lower among owners who receive their handsets for free. Among these owners, satisfaction averages just 693, compared with 713 among owners who pay for their traditional mobile phone.
"Satisfaction is notably lower among owners who receive their handsets for free, because these phones often do not offer the full suite of features that owners desire," said Parsons. "When fewer features are available, usage rates also decline, which translates into lower brand loyalty. Offering extensive features that owners can integrate into their daily lives may foster brand loyalty to both the phone manufacturer and wireless carrier, and ultimately result in a more rewarding and satisfying owner experience."
Previous Page
Next Page
Page 2 of 3