2012 Online General Merchandise Retailer Satisfaction Report Results
Price is the most frequently reported reason for deciding to buy online from general merchandise retailers, according to the recently released
J.D. Power and Associates 2012 Online General Merchandise Retailer Satisfaction Report.SM
However, past experience with a certain brand is another often cited factor, indicating that even in cyberspace, retailing is to some extent relationship-driven.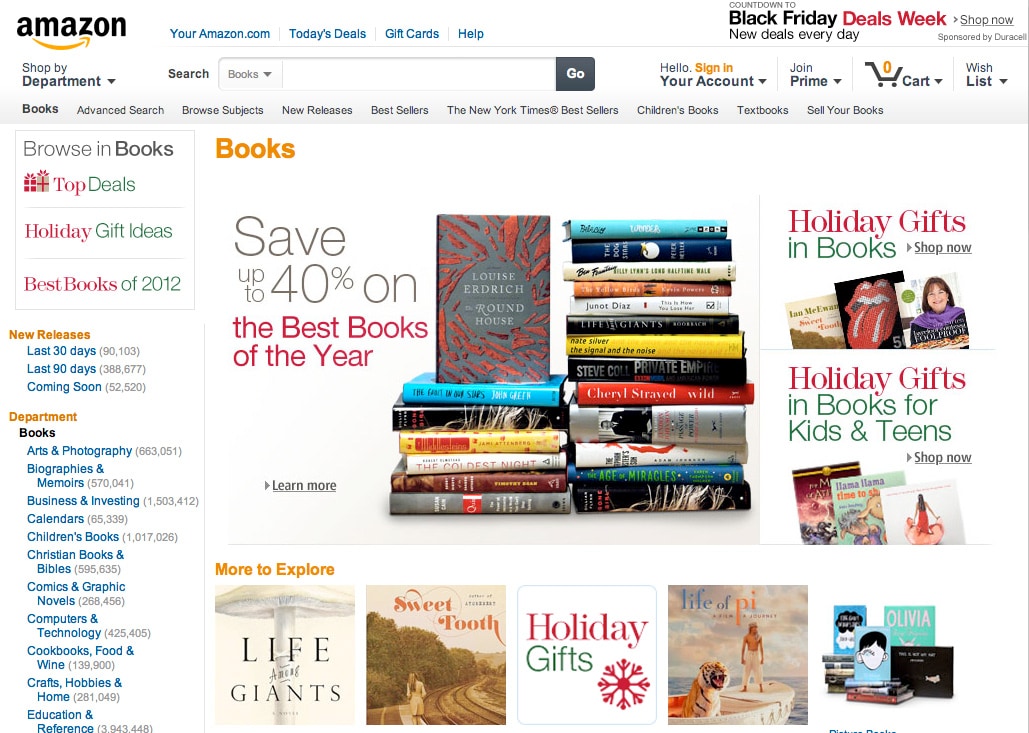 According to the report, 79% of consumers surveyed indicate that they select a retailer based on price, followed by past experience with the brand (53%) and brand reputation (29%). On an annual basis, consumers visit online retailer websites an average of 48 times and make an average of eight purchases. Sara Wong Hilton, director at J.D. Power and Associates, suggests that this might mean consumers use a certain online retailer as a starting point, then look for better prices by comparison with that retailer.
"Rewards programs and recommendations from friends, family or colleagues are the least cited reasons for selecting an online retailer, indicating that they do not carry as much weight in the customer's purchase decision as other reasons do," Wong adds. "Online shoppers are looking for the best deal and will, in most cases, visit multiple online retailers before making their purchase."
The study, fielded in October and November 2012, is based on responses from 2,041 consumers who made an online purchase from a general merchandise retailer in the past 12 months--online general merchandise retailers being defined as online retailers that sell a wide variety of new merchandise rather than a single product category. The report measures customer satisfaction across seven factors (in order of importance): online store service and delivery; in-stock availability of merchandise; competitiveness of pricing; website/online store; usefulness of information; variety of merchandise offered; and contact with customer service.
The report finds that online retailers do well on customer service: 89% of consumers who contacted customer service with a complaint say their problem was resolved to their satisfaction. Perhaps equally telling is the fact that 97% of those surveyed say they "definitely will" or "probably will" purchase online from the same retailer in the future, and 95% say they "definitely will" or "probably will" recommend the online retailer to a friend, relative or colleague.
Amazon.com ranks highest among online general merchandise retailers with a score of 865 (on a 1,000-point scale). Overstock.com ranks second with a score of 847.
Consumer Tips for a Satisfying Online Shopping Experience
J.D. Power and Associates offers the following tips to online general merchandise consumers:
When shopping for merchandise online, it's a good idea to visit several different retailers' websites and compare prices. Make sure you're comparing the same product on each site (e.g., for electronics, the same model number), and be sure to factor in any shipping costs, special handling fees, or taxes to know the actual total cost of your purchase.
Many online retailers have loyalty or rewards programs that offer significant savings, special incentives or rebates for consumers who frequently shop those sites.
Many online retailers provide free shipping, or a reduced or flat rate fee, on orders that reach a specified dollar threshold. This is an especially attractive benefit, as shipping costs add up quickly, depending on the physical size of the merchandise, total price, and how quickly you want the item(s) delivered. However, be mindful that you may end up spending more than you originally intended simply to qualify for free shipping.
Before buying, check the retailer's return policy. Some retailers only accept returns within a certain number of days following the purchase, while others may charge a restocking fee, which usually is a percentage of the original purchase price.
View 2012 Online General Merchandise Retailer Ratings
View All Retail Ratings