2013 Appliance Shopper Website Evaluation Study Results
The inaugural
J.D. Power 2013 Appliance Shopper Website Evaluation StudySM
finds that customers are more likely to visit a traditional brick-and-mortar appliance store if they find that store's website useful. Moreover, satisfaction with a store's or a brand's website can drive additional purchases from a particular brand or retailer.
The study, which evaluates the usability of appliance brand and retailer websites, finds that approximately three in four shoppers are more likely to consider a specific brand, or shop a specific retailer, when they have an outstanding experien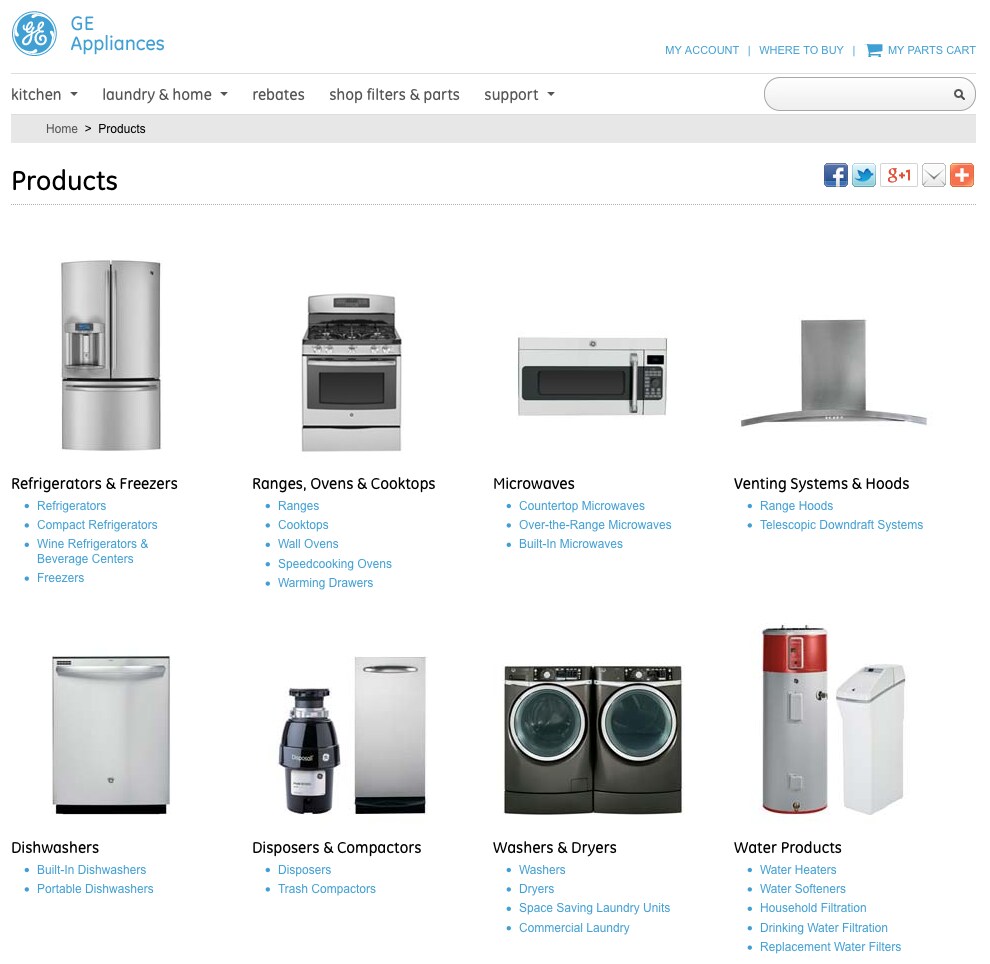 ce with the website. Product ratings/reviews and pricing are the most important website features to shoppers, according to the study.
Websites Offer Comprehensive Information
While 75% of appliance shoppers' online research takes place on a desktop/laptop computer, 42% of shoppers indicate they have used a smartphone and/or tablet to research appliance product information while at the physical store location. Tasks an appliance shopper would likely perform on a smartphone and/or tablet when accessing a retailer or brand site include finding a store location, followed by product pricing information, and researching sales and promotions.
"Consumers find retailer and brand websites very helpful while shopping for major appliances," said Christina Cooley, director of the home improvement practice at J.D. Power. "To maximize the online shopping experience, it is important to focus on the whole package in terms of content, navigation, appearance and speed. Understanding what information and website features are most important to shoppers is critical to drive consideration and conversion to purchase. It is also important to keep in mind that Internet research doesn't just happen at home, with a high percentage of shoppers going online while at a physical store location."
GE Appliances and Best Buy Websites Rank Highest
GE Appliances ranks highest among appliance brand websites, followed by Jenn-Air, Maytag, and Kenmore, in that order. Best Buy ranks highest among appliance retailer websites, followed by Lowe's, The Home Depot, and Sears, in that order.
GE Appliances earns an overall rating of 5 Power Circles in the JDPower.com
Power Circle Ratings.TM
GE receives 5 Power Circles for the information/content of its website, and for the website's navigability. Jenn-Air, Maytag,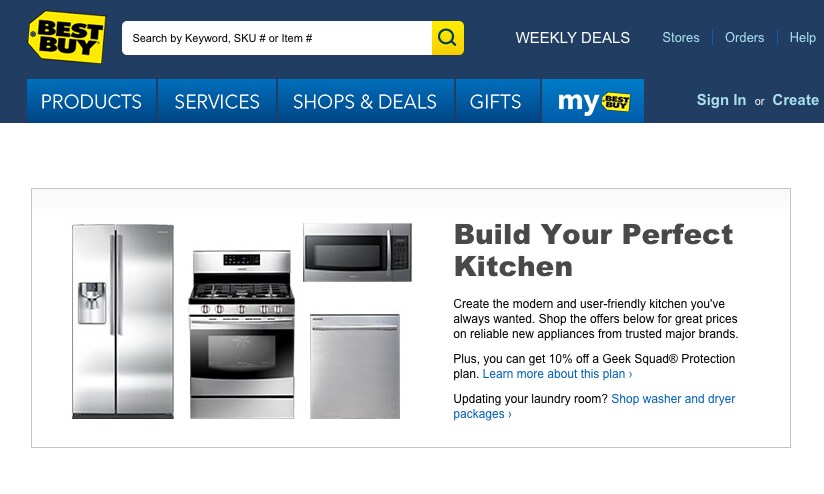 and Kenmore both receive 4 Power Circles overall; Jenn-Air receives 5 Power Circles for the appearance and speed of its website. Kenmore also receives 5 Power Circles for speed, and Maytag achieves 5 Power Circles for information/content.
Among retailers, Best Buy earns 5 Power Circles in all four categories. Lowe's receives 5 Power Circles overall, and in three of the four categories assessed. Sears and Home Depot both receive 4 Power Circles overall, and both earn 5 Power Circles for information/content.
Consumer Tips
Based on the study, J.D. Power offers the following tips to consumers shopping for home appliances:
Use the Web to pre-shop various brands, and to look for sales and other promotions at local retail stores.
Many websites have a "FAQ" page. Use this to answer most of your questions before you visit a retailer--and to educate yourself by learning the answers to questions you did not think of.
Make a list of other questions you'll want to ask the salesperson when you visit the store--and ask salespeople to explain the differences among various makes and models of appliances.
About the Study
The
2013 Appliance Shopper Website Evaluation Study
is based on responses from 3,037 major appliance purchase intenders who evaluated both brand and retailer websites. It was fielded in September 2013.
Additional Research: