2009 Windows and Patio Doors Satisfaction Study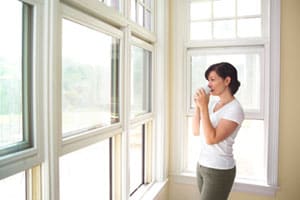 Replacing your home's old windows and patio doors with newer, more energy-efficient types can not only improve the visual appeal of your home, but can also significantly reduce the amount of energy needed to heat and cool your home, which typically means lower monthly heating and cooling bills. It's no surprise, then, that window and patio door replacement is one of the most common home-improvement projects. What is surprising, however, is that despite the aesthetic and economic benefits of having installed new windows and patio doors, many customers are not happy with their experience. In fact, J.D. Power and Associates research reveals that customer satisfaction with replacement windows and patio doors has actually decreased in the last year.
The 2009 Windows and Patio Doors Satisfaction Study reveals that, as economic difficulties lead homeowners to curtail remodeling projects, overall satisfaction among consumers with windows and patio doors has declined. The study, now in its third year, measures satisfaction among consumers who purchased new windows or patio doors based on performance in seven factors (listed in order of importance):
operational performance (17%)
product quality/durability (17%)
appearance and design features (15%)
price (14%)
ordering and delivery (14%)
warranty (13%)
repair and replacement (10%)
According to the study, overall satisfaction with windows and patio doors has declined to 769 on a 1,000-point scale in 2009, down from 781 in 2008. Satisfaction decreased in all seven factors examined in the study, with the most notable declines occurring in the warranty, product quality/durability and price factors.
"Consumers have scaled back on remodeling and discretionary projects due to tight credit, declining home values and general economic uncertainty," said Jim Howland, senior director in the real estate industries practice at J.D. Power and Associates. "Those who find it necessary to replace windows or remodel in light of these conditions are much more likely to scrutinize every aspect of their purchase and carry particularly high expectations for products."
Next Page
Page 1 of 2