2013 Point and Shoot Camera Online Buyer Report Results
Perhaps not surprisingly, in view of the proliferation of smartphone cameras, photo enthusiasts and semiprofessional photographers comprise more than 50% of purchasers of point and shoot cameras from online camera retailers, according to the just-released
J.D. Power 2013 Point and Shoot Camera Online Buyer Report.SM
The report measures five key factors that affect online buyer satisfaction with point and shoot cameras: picture quality; reliability/durability; ease of operation; feature performance; and shutter speed/lag time. Picture quality is cited by 33% of those surveyed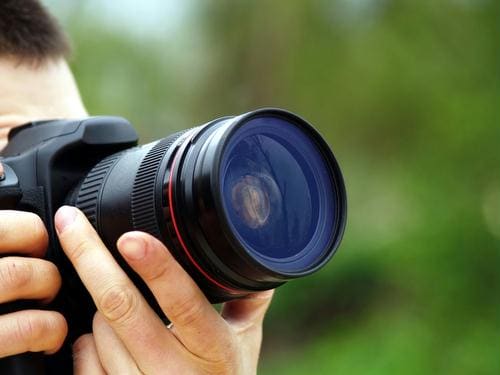 as the most important factor driving overall satisfaction; next is reliability/durability (28%). Overall performance of the camera (24%) and brand reputation (13%) are other top reasons for purchasing a particular brand of point-and-shoot camera.
More than 50% of buyers who made an online purchase of one of the brands included in the report identify themselves as photo enthusiasts or semiprofessional photographers (39% and 14%, respectively), while 40% are casual photographers.
"With an average selling price of $263 among the brands included in this report, point and shoot cameras are extremely relevant for consumers who want better control of picture quality with a more reliable and durable camera, while possessing many of the other features or performance elements not found on a smartphone," said Dan Lawlor, director of global research operations at J.D. Power. "Point and shoot camera owners are willing to pay for an additional device if it helps them capture the kind of imagery they want with the quality they expect."
"When customers are highly satisfied with the point and shoot camera they purchased online, they are more likely to recommend that brand," Lawlor continued. "High satisfaction translates into brand loyalty. In fact, 77% of those purchasing a camera from one of the brands ranking above industry average say they "definitely will" recommend their brand of camera to others."
Of the point and shoot brands included in the study, Sony ranks highest in overall satisfaction with a score of 850 (on a 1,000-point scale) and performs particularly well in picture quality and feature performance factors. Panasonic ranks second with a score of 844 and performs particularly well in reliability/durability. Canon ranks third at 838, performing particularly well in ease of operation. Overall satisfaction with point and shoot cameras purchased online averages 835.
The
2013 Point and Shoot Camera Online Buyer Report
is based on responses provided to J.D. Power through Bazaarvoice, a technology company connecting businesses together to amplify the authentic voices of consumers where they shop, from 3,476 verified buyers who purchased a point and shoot camera online. The study was fielded from May 2012 through April 2013.
Based on the report, J.D. Power offers the following consumer tips:
Determine what kind of photography you intend to do with your new camera, before you make a purchase decision. Consider what you like to photograph, what kind of special capabilities you might require, and whether or not you're advanced enough to use the most complicated equipment.
Visit the websites of various camera manufacturers to compare and contrast their cameras, as to features, price, warranty, and customizability.
Subscribe to photography magazines or webzines to get the latest news on cameras, peripherals, and new features/capabilities.
Ask a professional photographer to recommend the best equipment for your own needs, skill level, and budget.
Additional Research: