2012 Credit Card Website Evaluation Study Results
The inaugural
J.D. Power and Associates 2012 Credit Card Website Evaluation StudySM
(CCWES), recently released, reveals that the percentage of credit card customers who use online channels to perform basic tasks relating to those credit cards is on the increase. The study also finds that customers who use a smartphone or tablet prefer different experiences from those who use a computer.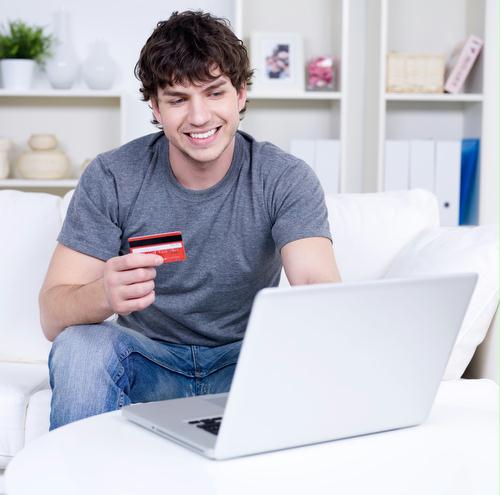 The CCWES, which is based on evaluations from more than 1,089 credit card customers, was fielded in August 2012. It examines the usefulness of credit card company Web sites across six attributes (in order of importance): speed of completing desired activity; appearance of Web site; ease of navigating the Web site; ranges of service that can be performed online; usefulness of information provided via the Web site; and clarity of information provided.
The study reports that 78% of credit card customers use their computers to go online and interact with their credit card issuers in 2012, compared with 76% in 2011 and 75% in 2010. Usage of mobile units to interact with credit card companies has also increased. However, usage rates of all other channels, such as mail and live and automated phone calls, have decreased. Most notably, mobile phone usage has increased to 7% in 2012, compared with 4% in both 2011 and 2010.
"Credit card companies need to look at the online and mobile spaces as areas of opportunity with their customers, as these are the only two interaction channels that have increased in usage," says Jim Miller, senior director of banking services at J.D. Power and Associates. "As the customer interaction landscape continues to change to include more avenues for self-service, it would be beneficial to ensure that the most preferred channels are taken into consideration."
"Credit card customers who use a tablet feel more comfortable with the size and the form of the tablet screen to carry out all tasks on the credit card issuer's full site," adds Miller. "However, when using a smartphone, which has a smaller screen, the issuer-created app allows customers to quickly and more easily perform routine tasks."
Based on study findings, J.D. Power and Associates offers the following tips to credit card customers who handle their accounts online:
Have your credit card out and ready before you go to the company's Web site, so that you won't be fumbling for it when you're asked to enter information from it. If your interaction has anything to do with one of your statements, have the statement in front of you, too.
Visit your credit card company's Web site often to look for special offers on travel and merchandise, as well as more favorable terms.
Stay on top of the market. Visit the Web sites of other credit card issuers from time to time to see if they offer better terms or special inducements.
Use your credit card issuer's Web site to set up automatic monthly payments. If you can do it, arrange to pay off the full balance automatically every month. At least, set up to pay as much as you can afford--not just the minimum payment.
When you travel, arrange your trip (flights, hotels, car rentals, etc.) through your credit card issuer's Web site. These will often have capabilities similar to those of dedicated travel sites, and will usually offer you special discounts and bonus reward points.