2012 National Patient Experience Study Results
Although many hospitals have recently focused on improving their equipment, facilities and amenities, one of the main findings of the recently released
J.D. Power and Associates 2012 National Patient Experience StudySM
is that patient satisfaction is mainly influenced by personal interaction with doctors, nurses and other staff.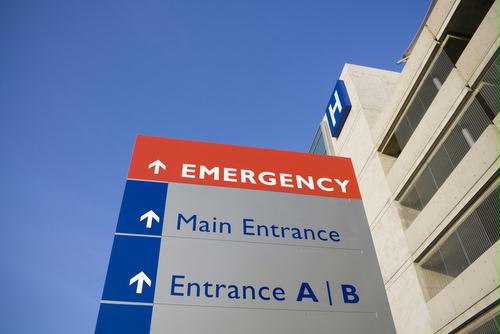 Patient satisfaction has gained importance as it has now become linked to hospital reimbursement. According to the study, overall patient satisfaction with their inpatient hospitalization averages 825 index points on a 1,000-point scale, similar to that of guests at luxury hotels, among whom satisfaction averages 822. In outpatient settings, overall patient satisfaction is higher, averaging 863, but dips to 788 for emergency visits.
Inpatients' experience with doctors and nurses represents 34% of their overall satisfaction, and is even higher among patients in emergency settings (43%). Among outpatients, doctors and other healthcare professionals represent 50% of overall satisfaction. Additionally, the hospital facility represents just 19% of inpatients' overall satisfaction.
The study also shows that the most common types of problems that inpatients experience are related to staff service and attitude. Inpatients who say they had any problem with their room or hospital staff rate their overall experience 5.3 on a 10-point scale, compared with 8.7 among patients who didn't experience any problems with room or staff.
Among inpatients, 35% of the overall patient experience rating is based on the admission and discharge process. However, the impact on the overall patient experience is much lower in emergency and outpatient settings: 19% and 12%, respectively.
The study measures patient satisfaction across many areas of the inpatient and outpatient hospital experience, including: interactions with healthcare professionals; tests and procedures; admission and discharge; and facility environment. This study serves as a benchmark for the
J.D. Power and Associates Distinguished Hospital Program,SM
for which nongovernmental, acute-care hospitals throughout the nation are eligible.
Based on the study's findings, J.D. Power and Associates offers consumers the following tips on choosing a hospital:
Start by listing all the hospitals in your area that are covered by your health plan and where your regular doctor has privileges. If you're concerned about a specific medical condition, choose a hospital that's known for its experience and success in treating that condition.
If the patient is one of your children, make sure that the hospital is experienced in managing fear, boredom, and other issues that weigh especially on young patients.
You can find various consumer groups on the Web and elsewhere that list and rate hospitals in your area. Do your research through these organizations. Also, look for reviews from former patients. However, consider that even the best hospitals may have a few negative reviews, and even the worst hospitals may have a few positive reviews.
Most U.S. hospitals are surveyed and rated by the Joint Commission on Accreditation of Healthcare Organizations (JCAHO). Visit www.jcaho.org for further information.
The
2012 National Patient Experience Study
is based on responses gathered between December 2011 and March 2012 from more than 10,275 patients who received care in inpatient, emergency or outpatient facilities in the United States.