2012 North America Rental Car Satisfaction Study Results
Customer satisfaction with rental cars is at a record high level, according to the recently released
J.D. Power and Associates 2012 North America Rental Car Satisfaction Study.SM
Overall customer satisfaction with the car rental experience is 769 (on a 1,000-point scale) in 2012, and is 2 points higher than the previous record high level of 767, set in 2006. Overall satisfaction has risen for 3 consecutive years.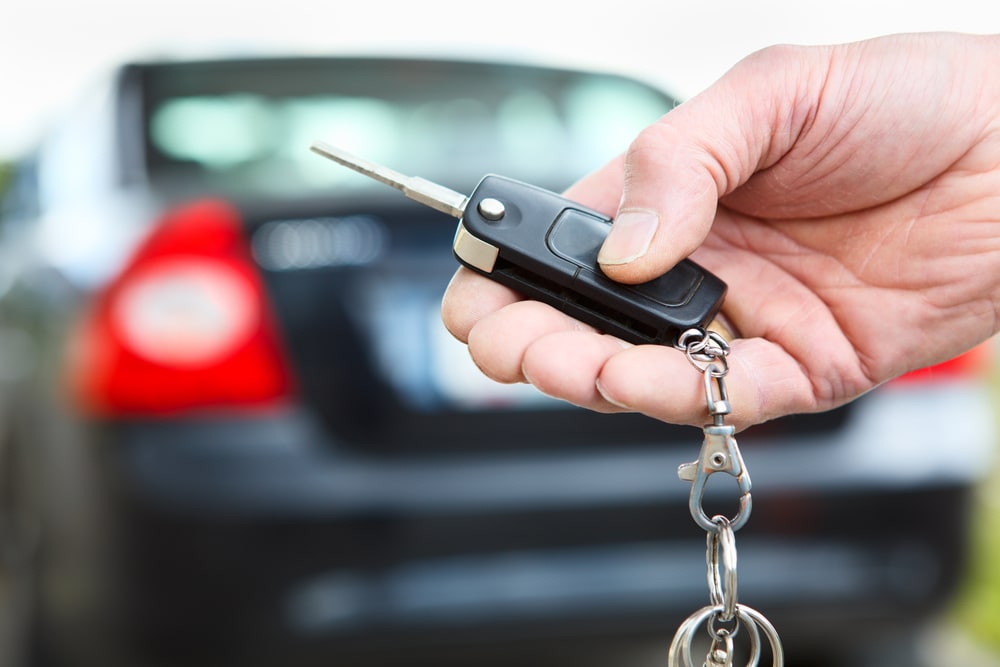 The study, now in its 17th year, is based on responses gathered between October 2011 and August 2012 from more than 12,100 evaluations from business and leisure/personal customers who rented a vehicle at an airport location between September 2011 and August 2012. The study measures overall customer satisfaction by examining six factors (in order of importance): costs and fees; pick-up process; return process; rental car; shuttle bus/van; and reservation process. All of these factors, except the reservation process, contributed to the overall increase in satisfaction in 2012.
"The rental car industry continues to step up its game, building on improvements in the rental car customer experience made over the past several years, while also benefiting from higher satisfaction levels with cost and fees relative to prior years," said Stuart Greif, vice president of the travel practice at J.D. Power and Associates. "However, there still are tremendous opportunities to leverage technology to address customer 'pain points' in the rental car experience--as well as opportunity to make the most out of staff interactions with customers and raise customer satisfaction levels even higher."
The conventional wisdom says that everyone understands a smile, and indeed the study finds that overall satisfaction among customers who are greeted with a smile at the rental counter when picking up or returning their vehicle averages approximately 150 index points higher than among those who don't get a smile.
"While the investment in the vehicles and running rental car operations is significant, how much does it cost to provide a genuine warm smile?" said Greif. "A friendly greeting and attitude toward helping customers goes a long way, and it doesn't cost millions of dollars."
Among leisure/personal customers, 41% selected their rental car company based on price, while 13% based their selection on past experience with the brand and 9% based their selection on special promotions or discounts. Among business customers, 24% selected their rental car company based on price, while 16% based their selection on past experience, 13% on their company's travel policy, and 12% on membership or rewards programs.
"Business customers tend to rent more frequently, so they are more aware of what to expect and they are often pressed for time, thus speed and efficiency are critical to their satisfaction," said Ramez Faza, senior manager of the travel practice at J.D. Power and Associates. "Therefore, business customers tend to be tougher graders. Leisure/personal customers tend to shop around more and search for the best value and are often more satisfied with cost and fees than are business customers. These insights are somewhat counterintuitive, because business customers are not paying out of their own pocket, whereas leisure/personal customers are spending their own money."
"Rental car companies must continue to balance the need to serve their customers more quickly with the need to improve service," Faza added. "There are benefits to reducing wait times, as customer satisfaction tends to decrease after 5 minutes at any given stage of the process."
Enterprise ranks highest in customer satisfaction among rental car companies, with a score of 804. National follows in the rankings with 788, performing particularly well in the return process factor. Alamo ranks third with 773 and performs particularly well in the shuttle bus/van factor. All three brands are managed by Enterprise Holdings.
The following tips may be helpful to consumers when renting a car:
Know your insurance coverage. Your own auto insurance policy or credit cards may include personal liability coverage. Prior to renting, review your policy.
Compare prices for town vs. airport pick-up locations. In some markets, you'll save money by taking a bus from the airport to your hotel or other location and renting your car there, as long as the additional time is not an inconvenience.
Consider joining a rental car company's loyalty/membership program, which offers benefits such as free airline miles, discount pricing and the potential to bypass the check-in counter when you make your reservation in advance.
Consider renting a hybrid model when taking long-distance trips. If you are renting a car for several days and will be refilling the tank once or twice, a hybrid vehicle may save on fuel costs.
If you're planning to use a mobile phone while in the vehicle, check ahead of vehicle pick-up whether hands-free pairing or Bluetooth is available in the vehicle. If not, pack your own Bluetooth or other headset for your trip, as many states have laws that do not allow using your hands to operate the phone while driving.
View 2012 Rental Car Ratings
View All Travel Ratings