2013 Canadian Home Insurance Study Results
Overall customer satisfaction with Canadian home insurance companies declines slightly in 2013, compared with 2012, according to the just-published
J.D. Power 2013 Canadian Home Insurance Study.SM
Higher rates and displeasure with the c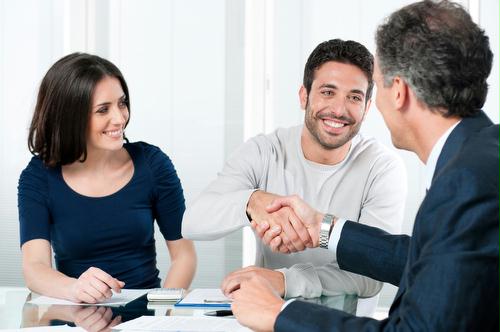 laims experience seem to be the main drivers of this decline. The most significant drop, according to the study, comes in satisfaction with the claims experience, especially in the Western and Atlantic/Ontario regions.
The annual
Canadian Home Insurance Study
examines customer satisfaction with their home insurer by examining five factors: interaction; billing and payment; claims; policy offerings; and price. In the 2013 study, overall nationwide customer satisfaction declines to 761 (on a 1,000-point scale) from 769 in 2012. Satisfaction with the claims experience in the Western and Atlantic/Ontario regions has fallen well below the national average.
The Western region realizes the greatest overall decline in customer satisfaction--13 points--to 741 from 754 last year, and well below the national average of 757. The decrease in customer satisfaction in the Western Region is primarily driven by year-over-year declines in satisfaction with price (down 32 points to 669), and claims (down 30 points to 738).
Advanced Notice of Premium Increases Helps Soften the Blow
The study also suggests that customer dissatisfaction with premium increases can be mitigated somewhat if the insurer contacts the customer in advance, to explain the reasons for the premium increase.
"Home insurance companies need to do a better job keeping their customers informed about price increases," said Jeremy Bowler, senior director of the insurance practice at J.D. Power. "No homeowner wants a price increase initiated by their insurance company; however, they may be more tolerant of a rate adjustment when their insurer explains the reason for the increase. Once a homeowner understands the value of the policy coverage and price change, the more likely they are to be satisfied. Furthermore, informing customers of ways they might mitigate the added expense through adjustments to their coverage and deductibles improves satisfaction. Managing customer expectations plays a key role in customer satisfaction with price."
The study suggests that claims service is a vital part of customer satisfaction, largely because first-time claimants are unaware, prior to filing the claim, of what their policy will cover. Satisfaction among customers who receive an explanation of what to expect throughout the entire claims process is higher than among those who do not receive an explanation--a difference of 179 points.
The extent of an agent or broker's involvement in the claims process may also affect customer satisfaction. Providing guidance, and making a follow-up call, are vital components of the servicing process.
"An insurance policy is unique in that customers purchase it hoping they never need to use it," remarked Lubo Li, senior director of financial services and insurance at J.D. Power, Toronto. "For those unfortunate enough to need to file a claim, this is often the first time that customers truly get to judge whether their trust in the insurer was well placed. This is where insurers can make or break their customer relationships. Insurance companies that provide a satisfying claims experience are more likely to have loyal customers who will be far more likely to renew their policies each year and more often recommend their insurer or agent to others."
Another notable finding from the study is that customer loyalty declines year over year, with 39% of customers indicating they are likely to renew their policy with their current insurer, compared with 41% in 2012. The likelihood that customers will recommend their current insurer to others drops to 33% in 2013, from 36% in 2012.
Study Rankings
The individual companies that scored highest in overall satisfaction, region by region, are as follows:
Western Region:
BCAA ranks highest in the Western Region with a score of 782, followed by Alberta Motor Association (767) and Johnson Insurance (765).
Atlantic/Ontario Region:
Grey Power (791) ranks highest in the Atlantic/Ontario Region, followed by Belairdirect (789) and The Co-operators (780).
Quebec Region:
Industrial Alliance (827) ranks highest in the Quebec Region, followed by L'Union Canadienne (822) and Intact Insurance (820).
About the Study
The
2013 Canadian Home Insurance Study
is based on responses from 7,808 home insurance customers. The survey was fielded from April 2013 through May 2013.
Additional Research: