2012 Cordless Drill Satisfaction Report Results
When shopping for a cordless drill, customers rely mainly on the reputation of the brand, followed closely by price, in making their purchase decisions, according to the recently released
J.D. Power and Associates 2012 Cordless Drill Satisfaction Report.SM
The report finds that 66% of customers rely primarily on brand reputation; 63% say price is their primary consideration; and 52% say that their main deciding factor is previous experience with a particular brand of cordless drill.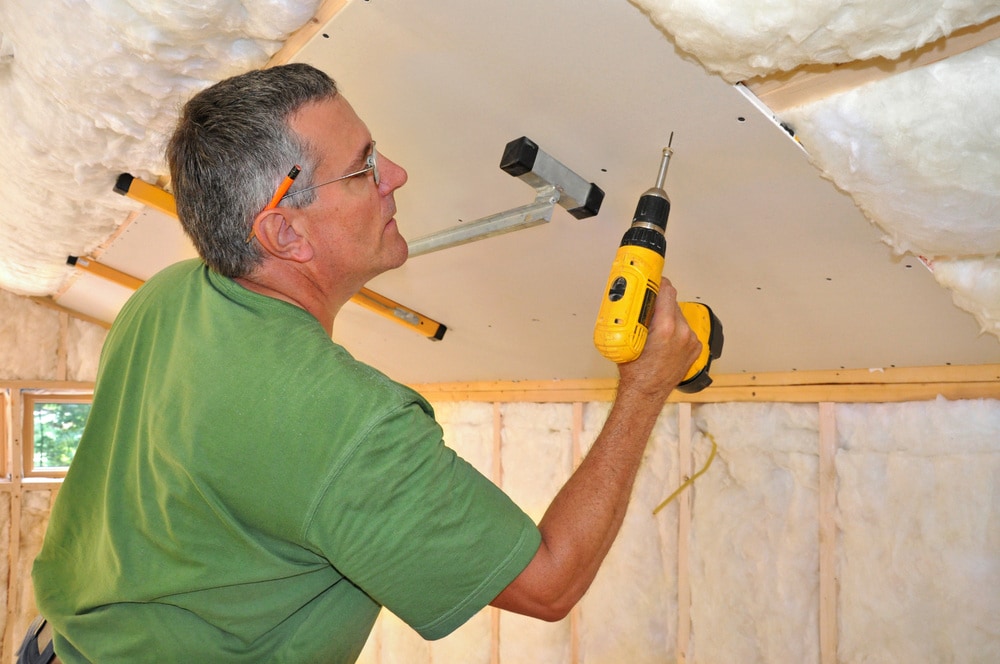 The report examines satisfaction with cordless drills among customers who purchased one in the past 12 months and measures customer satisfaction across six factors (listed in order of importance): battery performance; drill performance; ease of use; price competitiveness; warranty; and variety of features.
DeWalt ranks highest in customer satisfaction with a score of 850, closely followed by Craftsman (847). DeWalt performs particularly well in three of the six factors: battery performance, drill performance and ease of use. Craftsman performs particularly well in price competitiveness, warranty and variety of features.
A high-capacity battery is one of the most important factors in customer satisfaction with a cordless drill. Among customers who recently purchased an 18-volt battery-powered cordless drill, overall satisfaction is 851 index points (on a 1,000-point scale), compared with 815 among those who purchased a 12-volt cordless drill. The most popular battery sizes are 18-volt (purchased by 26% of customers) and 12-volt (24% of customers). Battery performance is the most influential driver of customer satisfaction with cordless drills, contributing more than 30% to overall satisfaction.
Although today's manufacturers often provide batteries that can also be used for other power tools, the report indicates that customers do not consider the ability to use the battery in other tools a critical consideration. While only 17% of cordless drill customers cite the interchangeability of the battery as a reason for selecting their drill, 56% of customers indicate that they knew the batteries were usable on other tools of the same brand.
"Manufacturers are solving the problem of needing multiple batteries to power various tools by creating combination tool systems that leverage interchangeable batteries to power tools, such as saws and flashlights," said Sara Wong Hilton, director at J.D. Power and Associates. "Not only is this system convenient for customers who use multiple tools, but also for manufacturers, as it keeps customers with the brand by purchasing compatible accessories and tools."
J.D. Power and Associates offers the following tips to consumers shopping for a cordless drill:
Before you buy, consider how often and for what purposes you intend to use your cordless drill. If extensive home remodeling projects are planned, you may want to invest in a higher-end model; others may find entry-level cordless drills sufficient for light or occasional use.
Consider the overall weight of the tool based on intended use. If planning to hang drywall or shelves overhead, look for a drill that provides adequate power and torque in a more lightweight package. Conversely, a heavier cordless drill may offer an advantage when working on projects that require higher levels of power and torque.
Battery selection should be an important consideration, as it affects the cordless drill's overall versatility, power/torque, and weight. Other considerations in the purchase decision include battery charge time; the percentage of the battery charged in the "quick charge" cycle; and which other power tools you either own or might need in the future that can use the same battery.
Research the different battery technologies and voltage options available. Lithium-ion (Li-ion) battery technology offers the advantage of increased run-time at nearly half the weight of nickel-cadmium (NiCd) and nickel-metal hydride (NiMH) batteries.
The
2012 Cordless Drill Satisfaction Report
is based on the responses of more than 1,000 customers who purchased a cordless drill in the past 12 months. Invitations to participate in an online survey were sent via e-mail to online panelists in August and September 2012. J.D. Power and Associates received completed questionnaires through September 26, 2012.