2013 U.S. Pharmacy Study Results
The gap between customer satisfaction with brick and mortar pharmacies and online pharmacies has widened. The just-published
J.D. Power 2013 U.S. Pharmacy StudySM
finds that while mail-order pharmacies held a slight customer satisfaction advantage over brick and mortar pharmacies due to perceived cost-competitiveness as recently as 2011, satisfaction with brick and mortar pharmacies continues to increase at a faster pace.
Overall customer satisfaction with mail-order pharmacies improves to 797 index points (on a 1,000-point scale) in 2013, up from 792 in 2012, while satisfaction with brick and mortar pharmacies increases by 23 points during the same time period, now averagi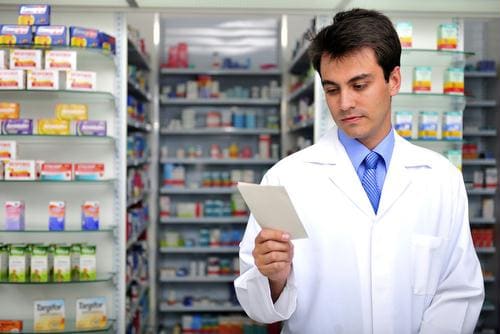 ng 837 points. While mail-order pharmacies scored 7 points higher in perceived cost competitiveness two years ago, brick and mortar pharmacies now hold a 20-point advantage in that category. The proportion of customers who indicate refilling prescriptions at a brick and mortar pharmacy has increased to 61% in 2013--an increase from 58% three years ago.
"For the most part, the widening gap in satisfaction has more to do with improved satisfaction in the brick and mortar segment than declining satisfaction in mail order," said Scott Hawkins, director of the healthcare practice at J.D. Power. "For mail-order pharmacies, it's important to combine high-tech with high-touch. Not only does the online experience need to keep technological pace with other retail sites that pharmacy customers visit, but customer service opportunities that provide personal connections are essential as well."
Pharmacy Rankings
In the brick and mortar segment, Good Neighbor Pharmacy ranks highest among chain drug store pharmacies. Target ranks highest among mass merchandiser pharmacies, and Publix ranks highest among supermarket pharmacies. In the mail-order segment, Kaiser Permanente Mail Pharmacy ranks highest.
Consumer Tips
Based on the study, J.D. Power offers the following consumer tips:
Use online customer reviews to get an idea of which pharmacies--of both types--are the most reliable.
Ask your healthcare professionals whether they notice any significant difference in the performance of the various pharmacies available.
Determine whether your insurance carrier is particular as to how you obtain your medications.
About the Study
The
2013 U.S. Pharmacy Study
is based on responses from more than 13,500 pharmacy customers who filled a new prescription or refilled a prescription during the three months prior to the survey period. Customer satisfaction with brick and mortar pharmacies is measured across five key factors: prescription ordering; store; cost; non-pharmacist staff; and pharmacist. Four factors are examined in the mail-order segment: cost; prescription delivery; prescription ordering process; and customer service experience. The study, now in its seventh year, was fielded between July and August 2013.
Additional Research: