2012 U.S. Residential Television Service Provider Satisfaction Study Results
Premium programming packages may be on the comeback trail with TV viewers, as providers of residential TV service become stronger advocates for these higher-end products. Moreover, the more services and channels a household subscribes to, the higher the likelihood to keep adding to the package. According to the recently released
J.D. Power and Associates 2012 U.S. Residential Television Service Provider Satisfaction Study,SM
premium television package subscribers are more loyal to--and more likely to purchase additional products from--their television provider than are subscribers with basic and expanded basic programming packages.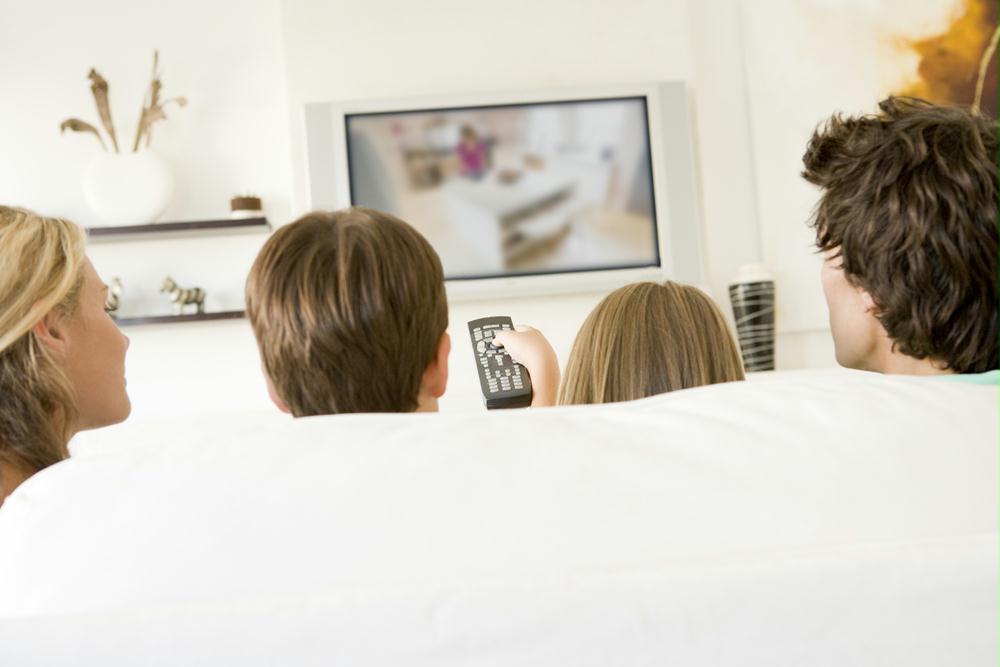 Subscribers who prefer premium packages tend to stay current with what their providers are offering, do more comparison-shopping, and communicate more with their providers. Frank Perazzini, director of telecommunications at J.D. Power and Associates, said the popularity of premium programming packages had been on the wane for several years, but a number of factors might be contributing to their resurgence.
"After several years of declining subscription to premium programming packages associated with the economic downturn and the introduction of attractive over-the-top alternatives, it appears premium programming is making a comeback," Perazzini says. "Premium package subscribers have proven to be better brand advocates. Television providers catering to these high-value subscribers with video-on-demand and mobile applications will be well positioned to keep these customers and grow their relationship, moving forward."
It would appear that as TV programming becomes increasingly specialized, and as technology becomes not only more sophisticated, but easier and cheaper to employ, programming providers will find it easier to sell their premium packages. Moreover, they may find that these products will help them build customer loyalty--so long as they continue to offer the latest products at a good price. The study finds that 31% of premium package subscribers say they "definitely will not" switch providers, compared with subscribers of expanded basic (22% who say they "definitely will not" switch providers) and basic (20% who say they "definitely will not" switch) programming packages.
Additionally, premium package subscribers serve as brand advocates more often, as 26% say they "definitely will" recommend their provider, compared with subscribers of expanded basic and basic packages (16% and 14%, respectively). Still, these numbers suggest a fairly low level of brand loyalty, no matter what kind of programming package is purchased--indicating that many customers will continue to shop for other providers.
Overall customer satisfaction with residential television service directly correlates with a household's programming package, according to the study. Satisfaction is highest this year among premium package subscribers, 716 on a 1,000-point scale. However, satisfaction is significantly lower among expanded basic subscribers (677 points) and basic subscribers (656). Basic subscribers represent almost half (49%) of all TV service subscribers. Expanded basic service subscribers constitute 38% of the total, and premium package subscribers account for only 13%.
That market share could change, however, if TV providers can develop more enticing sales pitches, stress the relative cost-effectiveness of the premium programs, and perhaps better differentiate their respective products. Although premium packages cost more than expanded basic and basic programming, satisfaction with cost of service is higher among premium package subscribers (633), than among expanded basic (588) and basic (567) subscribers. A notably higher percentage of premium package subscribers are willing to pay for even more video content: 42% of these customers say they are likely to order video-on-demand programs in the next 6 months, a significantly higher percentage than among both expanded basic and basic cable subscribers (37% and 27%, respectively).
The
2012 U.S. Residential Television Service Provider Satisfaction Study
measures customer satisfaction with cable, satellite, and Internet protocol (IPTV) television providers in four regional segments: North Central, East, West and South. The study measures overall satisfaction in six factors: programming; performance and reliability; customer service; cost of service; billing; and offerings and promotions. Providers in each region that received the highest satisfaction scores are as follows:
East Region
Verizon FiOS ranks highest with a customer satisfaction index of 728, followed by DISH Network (719) and DIRECTV (711).
South Region
DIRECTV ranks highest (729), followed closely by AT&T U-verse with a score of 728. Verizon FiOS ranks third with a score of 714.
North Central Region
WOW! (Wide Open West) ranks highest with a score of 711, closely followed by AT&T U-verse (710) and DIRECTV (705).
West Region
DISH Network ranks highest with a score of 713. AT&T U-verse and DIRECTV follow in a tie with a score of 708 each.
J.D. Power and Associates offers consumers the following tips when shopping for a television service provider:
Do your research. Talk with salespeople at different providers about their menu of services and any premiums or bonuses they might offer. Get word of mouth testimonials from customers. You'll usually find customer comments--praise and criticism--on the Internet if you search the name of the service provider.
Understand the terms and conditions associated with new services or upgrades that are offered on a free trial basis: Go ahead and try them, but know that you may be automatically charged when the trial period is over--so if you decide you don't want the upgrade/extra, be sure to cancel it before the charges take effect.
Stay aware of the products, services, prices, and terms available from different providers. They will change as technology and market conditions evolve. Every year or so, reassess your service and compare it with what is available both from your provider and from competing providers.
The
2012 U.S. Residential Television Service Provider Satisfaction Study
is based on responses from 20,750 customers nationwide who evaluated their cable, satellite, or telephone company-based provider. The study was fielded in four waves: November 2011, January 2012, April 2012 and July 2012.