2013 High-Definition Television (HDTV) Satisfaction Report Results
Customers who recently purchased a high-definition television cite picture quality and price as the two primary reasons for their selection, according to the just-released
J.D. Power 2013 High-Definition Television (HDTV) Satisfaction Report.SM
The report finds that picture quality is more important to customers who buy TVs with larger screens, while those who buy smaller-screen TVs generally cite price as their main consideration.
The
2013 HDTV Satisfaction Report
, fielded in May and June 2013, is based on responses from more than 6,000 customers who purchased an HDTV i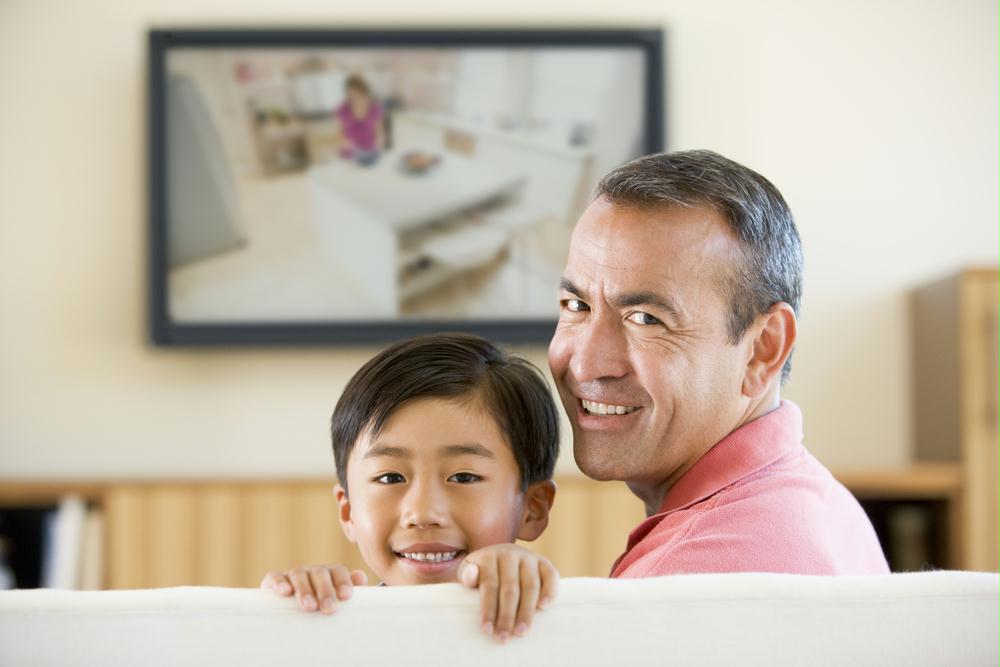 n the past 12 months. It measures satisfaction across seven factors: performance; reliability; ease of operation; style/appearance; features; price; and warranty.
Just under two-thirds (66%) of customers who purchased an HDTV with a screen size 50 inches or larger cite picture quality as a compelling influence, followed closely by price (62%). Among customers who purchased an HDTV with a screen smaller than 50 inches, price (68%) is cited as the leading reason, followed by picture quality (58%).
"Customers purchasing a smaller HDTV tend to be more price-conscious than those purchasing a larger HDTV," said Christina Cooley, director in the diversified services industries practice at J.D. Power. "Yet we find that customers who buy larger HDTVs are more likely to research brands and features before making their purchase."
Approximately half of all customers indicate that they rely primarily on in-store displays to inform them during the shopping process. Among customers who purchased a 50-inch or larger HDTV, 27% visited the manufacturer's website, compared with 21% among those who purchased an HDTV smaller than 50 inches.
"Consumers are doing their homework before visiting a retailer; however, it's not until they actually see the TVs side by side that they ultimately decide which brand, size, and type to buy," said Cooley. "It's vital that consumers are able to clearly see and experience the various benefits provided across the manufacturers' offerings and have access to knowledgeable salespeople to help them decide which TV will best suit their needs."
There is a notable shift in customer's selections; LED technology seems to have overtaken LCD; plasma TVs have also lost popularity. In 2013, 44% of customers indicate purchasing LED TVs vs. LCDs (39%) and plasma (17%) TVs. In last year's study, 41% indicated purchasing LCD models, compared with 33% for LED models, and 19% for plasma TVs.
"LED televisions have traditionally been more expensive than LCDs, but we're seeing the price points of the two technologies converge, allowing more consumers the option to cross-shop both technologies," said Cooley.
Smart TV (sometimes referred to as connected TV or hybrid TV), which allows Web viewing from the TV set, is gaining acceptance. The report finds that 67% of customers with HDTVs 50 inches or larger and 43% of those with HDTVs smaller than 50 inches have a Smart TV. Three-dimensional TV, which provides depth perception to the display, is catching on too, but more slowly, with 36% of customers with HDTVs 50 inches or larger and 16% of those with HDTVs smaller than 50 inches saying that they bought a 3D TV.
"While 3D HDTV technology may not be as popular as manufacturers had hoped, Smart TV is resonating well with consumers, who like its focus on online interactive media, Internet TV and streaming media," said Cooley.
Sony and Vizio rank highest (in a tie) in customer satisfaction with HDTV brands in the under 50 inches segment, with a score of 858 (on a 1,000-point scale). LG Electronics and Samsung follow Sony and Vizio, in a tie, at 854. Overall customer satisfaction in this segment averages 851.
Samsung ranks highest in the 50 or more inches segment with a score of 879. Overall customer satisfaction in this segment averages 872.
J.D. Power offers the following tips to consumers shopping for an HDTV:
Research TV brands before shopping at a retailer in order to gauge which brands should be considered given the size requirements, type of TV and the specific features you are looking for.
Spend time at the retailer looking closely at the TVs, paying particular attention to the picture quality. You want to make sure you are getting the best picture quality for your budget.
Find knowledgeable retail staff to talk to regarding the differences between the types of TVs and new technologies, such as 3D and Smart TVs, and the benefits of each.
Additional Research: