2009 Residential Television Service Satisfaction Study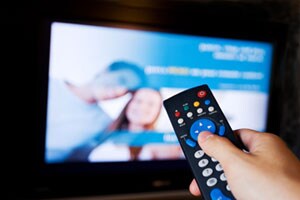 The 2009 Residential Television Service Satisfaction Study measures customer satisfaction with cable, satellite and Internet protocol (IPTV) television providers in four regional segments: North Central, East, West and South. In each segment, five factors are measured to determine overall customer satisfaction:
performance and reliability
customer service
cost of service
billing
offerings and promotions
Highlights from the study include:
For a second consecutive year, AT&T U-verse ranks highest in the West (with an index score of 721) and South (718) regions. In the East region, Verizon FiOS ranks highest for a second consecutive year with a score of 714, while WOW! ranks highest in the North Central Region (724).
The number of cable customers who subscribe to additional premium channels has declined to 29 percent in 2009 from 32 percent in 2008.
The number of customers who utilize video-on-demand (VOD) and pay-per-view services has also moderately declined, as 33 percent report using VOD (compared with 35 percent in 2008) and 16 percent report using pay-per-view (compared with 18 percent in 2008).
About the Study
The 2009 U.S. Residential Television Service Satisfaction Study is based on responses from 28,118 U.S. households that evaluated their cable, satellite or IPTV provider. The study was fielded in January, March and July 2009.
For More Information:
Previous Page
Page 2 of 2