2012 Online Apparel Retailer Satisfaction Report Results
Younger shoppers are more critical and exacting of online apparel retailers than their older counterparts, according to the recently released
J.D. Power and Associates 2012 Online Apparel Retailer Satisfaction Report.SM
The report, fielded in October and November 2012, finds that overall satisfaction with online apparel retailers varies widely across age groups. Satisfaction among online shoppers between the ages of 18 and 24 averages 795 (on a 1,000-point scale)--and about 2% lower than the report average of 812--compared with 825 among those 55 years of age and older.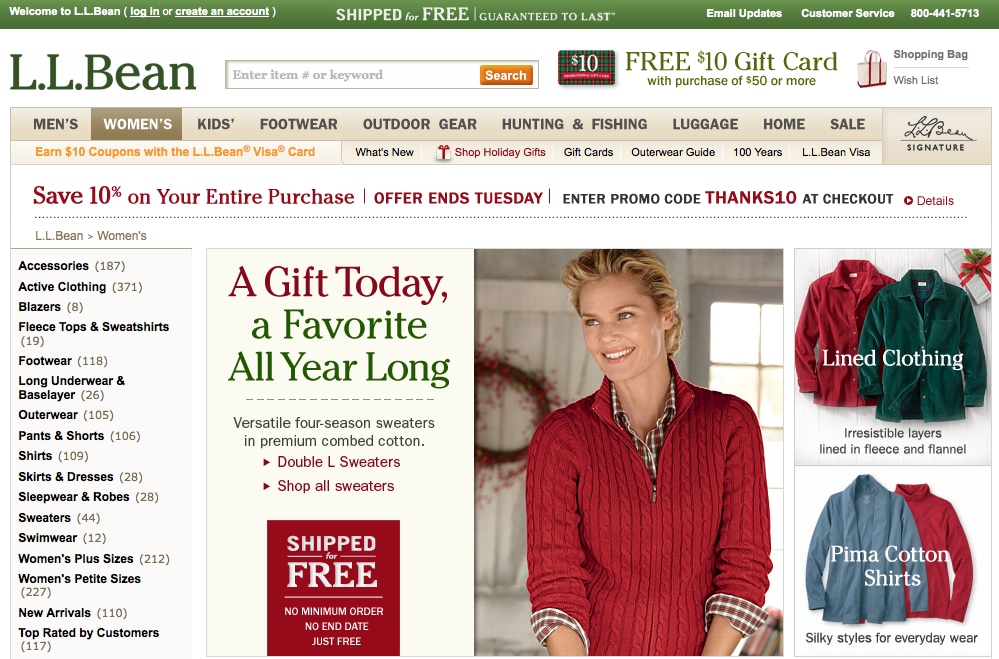 The value of younger consumers to online apparel retailers is borne out by the report's finding that these consumers visit their primary apparel retailer's website an average of 42 times annually, and make seven purchases a year. Conversely, older consumers visit their primary online apparel retailer's website an average of 18 times and make an average of four purchases annually.
"Younger shoppers, while being driven primarily by price, consider the experiences shared by others more than do consumers in any other age group," explains Sara Wong Hilton, director at J.D. Power and Associates. "As their brand opinions are still being formed, they rely on input from both people they trust and those who have already used that same online retailer."
The
2012 Online Apparel Retailer Satisfaction Report
is based on responses from 2,399 consumers who made an online purchase from an apparel retailer in the past 12 months. According to the report, 63% of consumers ages 18-24 who shop online for apparel rely predominantly on price when selecting a retailer. Positive reviews of the brand are cited as a primary consideration by 27% of consumers, and 19% rely mainly on recommendations from family, friends or colleagues. Consumers 55 years old and older cite past experience with a brand as the main consideration: 77% list it as the primary factor while only 16% use positive reviews of the brand and 11% use recommendations from family, friends and colleagues as their main criterion.
The report measures satisfaction in seven factors, in order of importance: online store services and delivery; website/online store; usefulness of information; in-stock availability of merchandise; competitiveness of pricing; variety of merchandise offered; and contact with customer service. The relative importance of customer service is low, as only 18% of online consumers indicate that they contacted customer service in the course of their dealings with a retailer. However, among those who contacted customer service, this interaction becomes the most important factor in overall satisfaction.
"The disparate shopping numbers reflect that younger consumers are more comfortable shopping for and purchasing apparel online, while consumers in the 55-plus age group are less comfortable, preferring more traditional methods, such as shopping and making purchases in-store, via catalog or over the telephone," said Hilton.
LLBean.com ranks highest in customer satisfaction among online apparel retailers with a score of 830. LandsEnd.com ranks second (829), while Forever21.com ranks third (824).
Consumer Tips for a Satisfying Online Apparel Shopping Experience
J.D. Power and Associates offers the following tips to online apparel shoppers:
Read the user or consumer reviews and feedback for the apparel retailer website for positive comments, information, and insight from consumers who have purchased the brand.
Many online apparel retailers have loyalty or rewards programs that offer significant savings, special incentives, or rebates for consumers who frequently shop those sites.
Some online apparel retailers provide free shipping, or a reduced or flat rate fee, on orders that reach a specified dollar threshold. This is an especially attractive benefit, as shipping costs add up quickly, depending on the total price, and how quickly you want the item(s) delivered. However, be mindful that you may end up spending more than you originally intended simply to qualify for free shipping.
Before buying, check the retailer's return policy. Some retailers only accept returns within a certain number of days following the purchase, while others may charge a restocking fee, which usually is a percentage of the original purchase price.
View 2012 Online Apparel Retailer Ratings
View All Retail Ratings