Understanding Homeowners Insurance
Since the typical customer maintains their homeowners policy for more than ten years with the same insurance company, it is important to periodically refresh your understanding of what the policy covers. Since the majority of customers buy through a local agent, one of the best ways to stay educated about your homeowners insurance policy is by asking the right questions to get the most out of discussions with your insurance agent. For customers who deal directly with their insurer, the same conversation can take place by phone with a customer service representative. The following are a few things to remember when discussing your insurance needs with your insurance representative: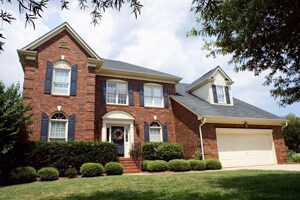 Understand what is included in your policy.
All homeowners insurance policies include coverage for instances of fire, theft or vandalism, among other perils. But some natural disasters, including floods and earthquakes, may not be included in the regular policy. Be sure to ask your insurer what your policy includes. You may want to add additional coverage if you believe your home is at risk for natural disasters not covered by a basic policy.
Protect your identity.
A growing number of insurance companies now offer affordable insurance to cover the costs associated with identity theft. According to the J.D. Power and Associates 2006 Homeowners Insurance Study,SM identity theft is a number one concern among consumers and most desire coverage in this area.
Seek an annual policy review.
Changes in the value of your home and personal possessions can have an impact on your homeowners insurance policy. A good agent will offer to review your insurance policy annually to ensure that it covers the current estimated cost to rebuild your home. If you have remodeled, purchased expensive jewelry or artwork, or live in an area where home construction costs have risen, your current policy may no longer provide adequate coverage should disaster strike.
Understand what affects homeowners insurance policy pricing.
Some of the factors that can reduce your policy premium can include:
The presence of fully-functioning smoke detectors


Installation of a burglar alarm,


Purchase of multiple policies from the insurer _ qualifying for multiple-policy discounts