2009 Health Insurance Plan Satisfaction Study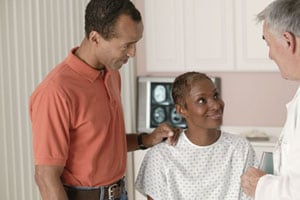 A new study by J.D. Power and Associates shows that customer satisfaction with health care providers varies widely across the United States. The
J.D. Power and Associates 2009 National Health Insurance Plan StudySM
reports on the results of more than 33,000 health plan subscriber interviews, conducted online between December 2008 and January 2009. In the survey, health plan members were asked to rate their health insurance company on seven key factors: coverage and benefits; provider choice; information and communication; claims processing; statements; customer service; and approval processes.
The study finds that people working for small employers (50 employees or fewer) are less likely to be satisfied with their health plan than those working for larger organizations. Satisfaction among people working for small employer groups averages 692 points on a 1,000-point scale, while members of health plans sponsored by large employers (501-5,000 employees) and jumbo employers (more than 5,000 employees) have satisfaction levels averaging 717 and 725 points, respectively. Health plan members working for larger organizations are also more likely to re-enroll and recommend their plan to others, compared with members working for small employers.
"As unemployment rates rise across the nation, more members are moving to individual health plans from employer-sponsored plans," said Jim Dougherty, executive director of the healthcare group at J.D. Power and Associates. "By more effectively managing the member experience for this growing segment of subscribers, health plans could reap considerable financial benefits through increased retention and recommendations, and prepare themselves for the anticipated healthcare reform measures facing the industry, which are likely to drive additional enrollment among previously uncovered individuals and small employers."
Results Vary By Region, Age, Gender
Health plan members in New England (regional index score of 732) report the highest levels of satisfaction among the 17 geographic regions covered in the study, while those in Colorado (694) are the least satisfied. Closely trailing New England are Michigan (731) and Pennsylvania-Delaware (728). Among demographic groups, satisfaction is significantly higher among members age 65 or older compared with other age groups, while females (715) are, on average, slightly more satisfied with their health plans than males (706). Also, African-Americans (750) are, on average, more satisfied than Caucasians (712) and Hispanics (705). In fact, satisfaction among Hispanic members declined compared to the previous year's study (721).
Other highlights of the study:
Overall satisfaction remains fairly consistent between plan types (HMO, PPO, and POS), with HMO members having the highest level of satisfaction (719).
National plans are highest in customer satisfaction in just two of 17 regions, and have problems delivering a consistent experience across the country.
The Coverage and Benefits factor has the most impact on satisfaction, accounting for 30% of the health plan experience rating, while Provider Choice remains the most satisfying health plan factor in 2009, accounting for nearly one-fourth of the health plan experience rating.
Information and Communication is the third most important factor for members but, on average, health plans get very low scores in this area. Consequently, improving satisfaction for this factor provides an opportunity for health insurance providers to improve overall member satisfaction.
For more information: