2013 U.S. Kitchen Cabinet Satisfaction Study Results
Perhaps because of the ever-increasing number of options available to homeowners, consumers purchasing kitchen cabinets are becoming more exacting about every aspect of their experience with those cabinets. Although the ordering and delivery process remains a leading driver of customer satisfaction with the overall cabinet experience, operational performance has increased in importance to the point where it is equally impactful in satisfying customers, according to the recently released
J.D. Power and Associates 2013 U.S. Kitchen Cabinet Satisfaction Study.SM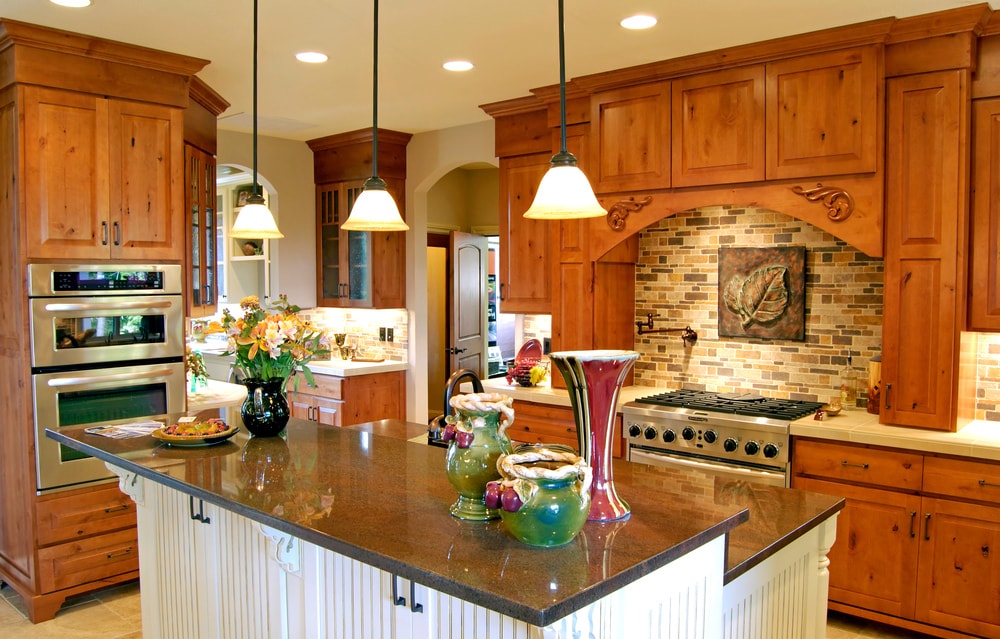 The study, now in its sixth year, measures customer satisfaction with kitchen cabinets by measuring five factors: ordering and delivery (including ease of ordering, condition of products at delivery, and timeliness of delivery); price; design features (such as the variety of cabinet colors/finishes and range of sizes and shapes available); operational performance (including smoothness of drawer slides and sturdiness of cabinet joinery); and warranty.
According to the study, operational performance has increased in importance to customers by 5 percentage points from 2012, and is now as important to satisfaction among cabinet customers as ordering and delivery. The study also finds that the manufacturer-distributor/retailer relationship is critical to providing cabinet purchasers with an outstanding experience.
"Manufacturers must rely on distributors and contractors for the ordering and delivery process--and in many cases the installation process as well--but must provide the necessary level of support and training so that everyone involved is able to properly set customer expectations and deliver on them throughout the process," said Christina Cooley, director of the home improvement practice at J.D. Power and Associates.
Indeed, the study shows that no manufacturer or distributor can afford to be complacent about the prospect of repeat business from any given customer. In the 2013 study, 17% of customers say they "definitely will" repurchase their brand of kitchen cabinet, compared with 27% in 2012--a significant drop. Additionally, the percentage of customers in 2013 who say they "definitely will" recommend their brand is also down from 2012 (25% vs. 34%, respectively). The most influential sources used by customers while shopping for cabinets are the distributor's in-store display (24%) and recommendations from professionals (16%).
Thomasville ranks highest in overall customer satisfaction among cabinet brands for the first time in the study, with a score of 800 on a 1,000-point scale. Thomasville, which has the largest year-over-year improvement among the brands included in the study, performs particularly well in four of the five factors: design features; ordering and delivery; operational performance; and warranty. Following Thomasville in the rankings are KraftMaid (772) and IKEA and Merillat in a tie (761 each). Overall customer satisfaction among all brands averages 756, unchanged from 2012.
For consumers who are shopping for kitchen cabinets, J.D. Power and Associates offers the following tips:
Given the sizeable investment, customers should ask the necessary questions to understand the entire process, from ordering to installation to the warranty repair process.
Look for a salesperson who will take the time to explain not only all the processes listed above, but also all the features and benefits of the cabinets, so you truly recognize the value of your investment.
Make sure the installer is qualified to work with your specific brand of cabinets, even if it means paying more money. Otherwise, you may ultimately be less satisfied and pay more in the long run if you cut corners during this step of the process.
The
2013 U.S. Kitchen Cabinet Satisfaction Study
is based on responses from more than 1,800 customers who purchased kitchen cabinets within the previous 12 months. The study was fielded in January and February 2013.
Additional Research: