2013 U.S. Primary Mortgage Origination Satisfaction Study Results
Overall customer satisfaction with mortgage lenders reaches a 7-year high with satisfaction among first-time home buyers showing the most noticeable improvement over 2012, according to the just-published
J.D. Power 2013 U.S. Primary Mortgage Origination Satisfaction Study.SM
The study measures customer satisfaction in four key factors of the mortgage origination experience (in order of importance): application/approval proc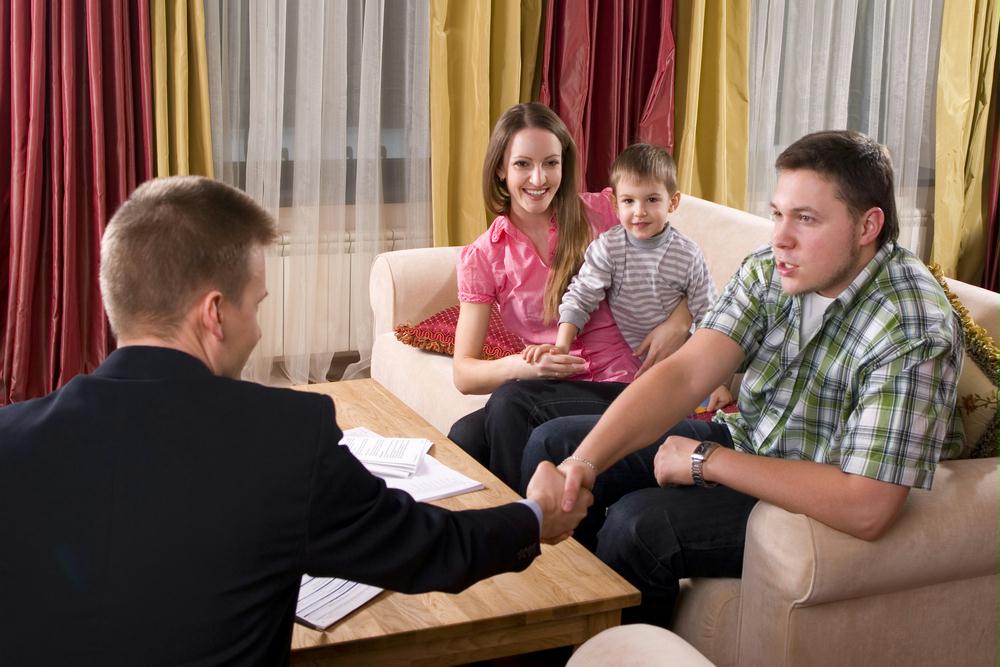 ess; loan representative; closing; and contact. The study reports that overall customer satisfaction is up for a third consecutive year, averaging 771 (on a 1,000-point scale) in 2013, compared with 761 in 2012 and 747 in 2011.
Overall satisfaction is slightly higher among homeowners who are refinancing than among home buyers (775 points vs. 765, respectively). Overall satisfaction among first-time home buyers is 772, compared with 757 among repeat buyers.
Experience Adds Understanding
Despite improvements, customers purchasing a home, particularly first-time home buyers, continue to experience difficulties understanding the loan options available to them. In the 2013 study, 61% of first-time home buyers indicate that their loan representative clearly explained their options and that these options were completely understood, compared with 74% of repeat home buyers and 81% of refinancing customers.
The use of electronic closing documents improves customer closing satisfaction. Closing satisfaction among the 8% of customers who closed their mortgage using electronic documents in person averages 830, while satisfaction among the 84% of those who closed with paper documents in person is 772.
The incidence of incurring additional fees at closing is higher among first-time home buyers (17%) than among repeat buyers (8%) and refinancing customers (7%).
"As refinancing volumes are on the decline, consumers contemplating purchasing a home are likely to have multiple lenders competing for their business," said Craig Martin, director of the financial services practice at J.D. Power. "This can be particularly beneficial for those who are first-time home buyers. First-time buyers often have questions and should not be afraid to ask prospective lenders about the specifics of the mortgage process and how they will be kept informed. Much of the stress with borrowing comes from a lack of information and knowledge during the process. Asking when you will be updated and how that information will be provided are two key questions that may help improve the borrowing experience."
According to Martin, customers purchasing a home, especially for the first time, have special needs and priorities that influence their level of satisfaction. Individual mortgage firms that are able to effectively deliver on these priorities may be able to distinguish themselves from the competition.
Mortgage Lender Rankings
Quicken Loans ranks highest (841) among primary mortgage lenders and performs well across all factors. BB&T (Branch Banking & Trust Co.) ranks second (798), also performing well across all factors. U.S. Bank ranks third (783) and performs particularly well in the application/approval process (756) and loan representative (810) factors. Quicken Loans is the only mortgage lender to achieve 5 Power Circles in the JDPower.com Power Circle Ratings.
TM
Quicken Loans receives 5 Power Circles in all four criteria; no other lender receives 5 Power Circles in any category. BB&T receives 4 Power Circles overall, and 4 Power Circles in three categories; U.S. Bank receives 4 Power Circles overall and 4 Power Circles in two categories.
Consumer Tips
Based on the study, J.D. Power offers the following tips to consumers looking to buy or refinance a home:
Take full advantage of the latest technology. Most customers find that electronic documents are easier to work with than paper documents and can reduce some redundancies.
Don't hesitate to ask questions. It's in your and the lender's best interests to ensure that you fully understand the loan and its terms.
If the lender is planning to sell your loan to another party, insist on knowing to whom it's to be sold, and the name and contact information of a specific individual who will be in charge of managing your loan. Coordinate with this person at your earliest opportunity.
About the Study
The
2013 U.S. Primary Mortgage Origination Satisfaction Study
is based on responses from 3,267 customers who originated a new mortgage or refinanced within the past 12 months. The study was fielded between July 30 and August 30, 2013.
Additional Research: