Tips for Selecting a Bank
J.D. Power and Associates offers the following tips to consumers for selecting a bank: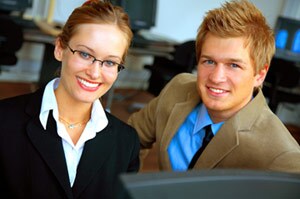 Review your current bank's fee structure, as well as those of its competitors, to ensure you are receiving the best deal.
Evaluate the products and extra services you receive from your bank-including discounts or rewards programs-to ensure they are ones that meet your needs.
Think about how often you experience problems with your bank,including how well your bank resolves problems and complaints. Do they take your issues seriously?
Ideally, the bank you choose should be convenient and accessible in terms of your location and your schedule. Consider banks that have branches that are close to where you live and work and offer extended branch hours and online capabilities.
Consider changing banks if you are not satisfied with the service you currently receive. Switching banks may be easier than you think,and most banks have staff dedicated to supporting new customers that have recently switched.