2010 Retail Banking Satisfaction Study
Date Published:

01/01/2010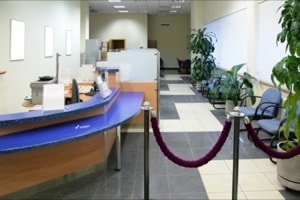 Results of the 2010 U.S. Retail Banking Satisfaction Study, by region:
California
: Bank of the West ranks highest in the region with a score of 782, performing particularly well in account activities. Union Bank of California (771) and Wells Fargo(761) follow in the regional rankings.
Florida
: BankAtlantic ranks highest inFlorida with a score of 792 and performs well in facility, product offerings and account information. SunTrust Bank (788) and Regions Bank(786) follow in the rankings.
Mid-Atlantic Region
: With a score of 808,Northwest Savings Bank ranks highest in the region and performs well in fees. Susquehanna Bank follows in the rankings with 806, and FirstNational Bank of Pennsylvania ranks third with 784.
Midwest Region: Commerce Bank ranks highest with a score of 809, performing particularly well in account information, account activities, facility, fees and product offerings.First Midwest Bank (783) and First Bank (773) follow in the regional rankings.

New England Region: Eastern Bank ranks highest in the region with a score of 787, performing well in account information, account activities and fees. People's United Bank (People's Bank) follows with771, and Webster Bank ranks third with 761.

North Central Region: With a score of 800, Flagstar Bank ranks highest in the region and performs well in account information, account activities, facility, fees and product offerings. Independent Bank(796) and Wells Fargo (775) follow in the regional rankings.

Northwest Region: Sterling Savings Bank ranks highest with a score of 767, performing particularly well in account activities and fees. Wells Fargo (757) and KeyBank (747) follow in the rankings.

South Central Region: Arvest Bank ranks highest in the region with a score of 805 and performs well in facility and fees. Whitney National Bank follows in the rankings with 795, and Hancock Bank ranks third with 792.

Southeast Region: United Community Bank ranks highest with a score of 815, performing particularly well in account activity,facility and fees. First Citizens (Bancshares) follows with 800, whileRegions Bank ranks third (790).

Southwest Region: With a score of 835,Arvest Bank ranks highest in the region and performs well in facility,fees, product offerings and account information. FirstBank (796) andNevada State Bank (788) follow in the regional rankings.

Texas: Frost National Bank ranks highest with a score of 829 and performs well in account activities, account information, fees and product offerings. Woodforest National Bank (800)and Capital One (787) follow in the rankings.


For More Information:
Previous Page
Page 2 of 2