5 Things To Do When Moving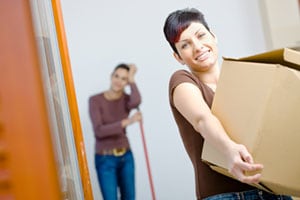 4). Don't put off unpacking.
Unpacking promptly following your move will help you to get settled and assimilated in your new home. Equally important, it will give you an opportunity to examine the contents of the boxes that were moved. In doing so, any damaged items will be identified and it also increases the chances of your discovering whether any items are missing. This will give you sufficient time to file a claim if you need to do so. Nearly half (45 percent) of customers who discover items lost or damaged during their move do not file a claim with their moving company. Many of these customers cite timing or missed deadlines as the reason they could not or did not file a claim.


5.) If at all possible, avoid moving during the summer months.
Demand for moving companies' services, and oftentimes their prices as well, tend to spike during the summer months. The challenges of executing a large number of moves on tight schedules can cause service levels to drop across the industry. In its 2008 Full Service Moving Company Customer Satisfaction Study, J.D. Power and Associates found that customers reported the lowest levels of satisfaction (based on a 1,000-point scale) in June (771), August (770) and September (769). In addition, the percentage of customers indicating they had possessions damaged or lost during their move reaches the highest levels during these peak months.
For more information:
Previous Page
Page 3 of 3