5 Things To Do When Moving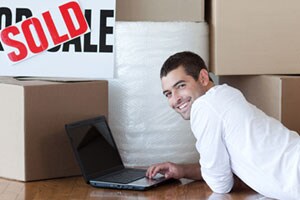 2). Understand the coverage options offered by your moving company.
Hiring a professional moving company is an investment in convenience, but it is not a guarantee against damaged or lost possessions. So, before moving, make certain you understand the types of protection each moving company offers.


The three most common types of valuation coverage offered are:


1). Declared Value-The total weight of the customer's shipment is multiplied by a predetermined coverage-per-pound rate to establish a maximum reimbursement claim that the moving company will pay. In the event of damage, the settlement amount is determined based on the depreciated value of the damaged item.



2). Assessed Value-Offers a specified level of reimbursement based on the fully assessed value of any damaged items. The assessed values are established prior to the move.



3). Full Value-Covers the full cost to repair or replace possessions lost or damaged by the moving company.
3). Finish packing before moving day.
Packing is an activity that tends to take longer than many customers expect. Fortunately, most customers begin packing items that they rarely use well in advance of their move. However, it isn't starting early, but rather finishing early, that can make your move a little easier. J.D. Power and Associates research has shown that more than 36 percent of customers are still trying to complete their packing on the day that the moving truck is scheduled to arrive, and 20 percent of customers are still packing while the truck and movers are at their home. The impact on the move is evident in the rate of items being lost during their move: those customers who are still packing on moving day are more than 40 percent more likely to have items go missing than are their counterparts who finish packing before moving day.
Previous Page
Next Page
Page 2 of 3