5 Things To Do When Moving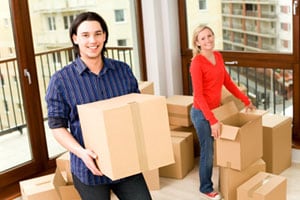 Moving is one of life's most stressful events, and no matter how much planning one does there is a reasonable chance that something will go wrong during the process. While there are no sure-fire ways to guarantee a perfect move, there are things that you can do to increase the likelihood of having the best possible moving experience.
Each year J.D. Power and Associates interviews thousands of moving company customers who have recently completed a full-service move in an effort to better understand their experiences and assess the performance of many of the largest U.S. full-service moving companies.
For a third consecutive year, J.D. Power and Associates is conducting its
Full-Service Moving Company Customer Satisfaction Study
. The 2009 study results will be published in August and the press release with topline results will be posted on the company's Web site:
www.jdpower.com/corporate
.
In conducting its research, J.D. Power and Associates has found noticeable variations in customer satisfaction levels among full-service moving companies. There are also differences in experience based on whether the customer is making a local or a long-distance move. Overall, the majority of customers interviewed by J.D. Power and Associates report fairly high levels of satisfaction with their full-service moving company.
If you are considering a move in the coming months, here are a few suggestions to give you the best chance of joining the list of satisfied customers by making your move a positive experience.
1). Don't contract with a moving company until you've done your homework.
There are a number of reputable moving companies operating in the United States, but there are also some that aren't. One resource everyone should use when doing their research is the American Moving and Storage Association's ProMover Program. This consumer protection and certification program, launched in January 2009, gives consumers an easy way to identify reputable, professional movers. You can find a list of certified movers at www.promover.org. In addition, before selecting a company, you should check the Better Business Bureau's Web site (www.bbb.org) for recent reports about any of the moving companies you have under consideration. The Better Business Bureau provides an overall grade, customer reviews, details about complaints filed by other customers, and information about accreditations and licensing information relating to the local office of various moving companies.
Next Page
Page 1 of 3