2013 Appliance Retailer Satisfaction Study Results
An attentive and knowledgeable store staff might be just as critical to the success of a household appliance retailer as the merchandise itself, according to the just-released
J.D. Power 2013 Appliance Retailer Satisfaction Study.SM

The study, fielded in January and February and based on responses from more than 3,000 customers who purchased a laundry or kitchen appliance within the previous 12 months from a major appliance retailer, is now in its sixth year. It measures custome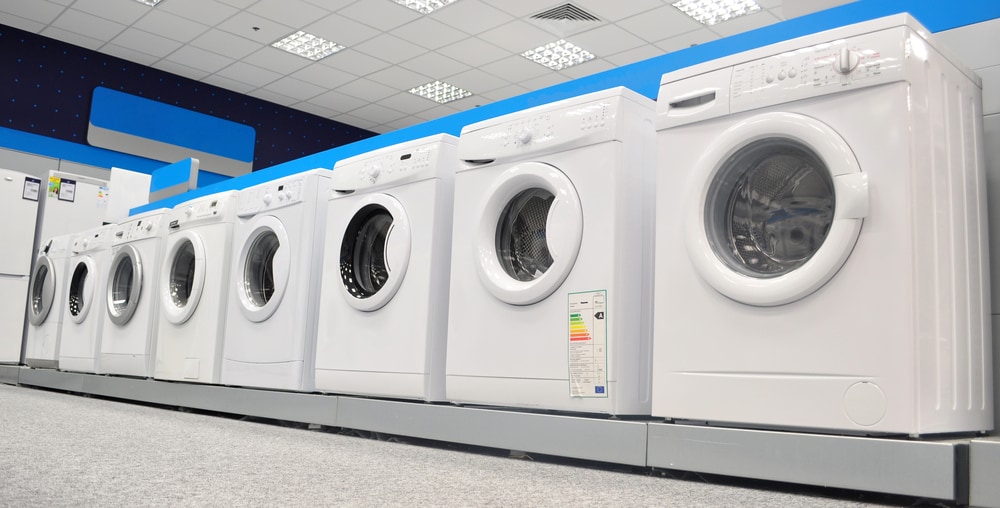 r satisfaction with the largest appliance retailers in the United States, based on performance in six factors: sales staff and service; store facility; merchandise; price; delivery service; and installation service.
According to the study, while price and selection are factors that greatly contribute to customer satisfaction with an appliance retailer, the most successful retailers develop strong reputations for friendly and knowledgeable service in a pleasant physical environment.
"They also must differentiate themselves through their staff greeting and assisting customers quickly; helping them find the right appliance for their needs, and ensuring the appliance is delivered on time, in good condition and is installed properly," said Christina Cooley, director of the home improvement practice at J.D. Power.
Performance Gap Shrinking among Appliance Retailers
Overall satisfaction with appliance retailers averages 789 on a 1,000-point scale in 2013, with the gap between the highest and lowest scores only 21 points--down from a gap of 38 points in 2012. While that 21-point gap can still be considered a statistically significant difference, the study shows no significant difference between the highest-performing or the lowest-performing retailer's scores and the industry average.
"This really highlights the competitiveness and opportunities that retailers have in differentiating themselves among appliance shoppers," said Cooley.The six retailers included in the study are also part of J.D. Power's ongoing Appliance Mystery Shopping Program, which documents whether a customer is greeted on entering the store, and whether store staff provide valuable information about products and services. The study shows that slightly more than three-fourths (76%) of customers surveyed were greeted promptly when entering the store. Meanwhile, the Mystery Shopping Program finds that staff across all retailers greeted appliance shoppers in less than two minutes, on average, as they entered the store.
The
Appliance Retailer Satisfaction Study
reports that 85% of customers indicate that the sales staff listened carefully to their questions or concerns. The Mystery Shop Program's second quarter findings show that the needs assessment process is usually conducted through an average of six questions.
Ready availability of product, and delivery of it, are ongoing challenges for appliance retailers. According to the study, customers' desired appliance was immediately available 62% of the time. In 21% of cases, it had to be ordered and delivered from another store, and 7% of the time it was available only online. As for delivery, 85% of customers indicate that the retailer delivered the appliance as ordered, while 91% say that it was delivered damage-free. Overall, 83% of customers indicate receiving their appliance exactly as promised.
Study Rankings
Lowe's ranks highest in satisfying appliance retail customers for a fourth consecutive year, with an overall score of 800. Lowe's performs particularly well in the store facility, merchandise, price, delivery service, and installation service factors. Following Lowe's in the rankings are Sears (792), which performs well in sales staff and service and shares the highest score in merchandise with Lowe's, and The Home Depot (790).
Consumer Tips
Based on the
Appliance Retailer Satisfaction Study
and the
Mystery Shop Program
, J.D. Power offers the following consumer tips:
When shopping for a household appliance, prepare a list of questions to ask the salesperson about the product's functions, features, and warranty, and about delivery policies.
Compare different brands of appliances, as to price, features, customer reviews, and general suitability to your household.
Ask your friends and neighbors whether a particular appliance retailer in your community is noticeably more reliable and service-oriented than the others.
Additional Research: