2013 U.S. Household Insurance and Bundling Study Results
The broad category of household insurance includes both homeowners and renters insurance, and the latter category may be under-served by insurance agents. According to the just-published
J.D. Power 2013 U.S. Household Insurance and Bundling Study,SM
nearly half of home and apartment renters in the United States are uninsured--even though customer satisfaction with insurers is higher among renters than among homeowners.
The study finds that while 25% of U.S. consumers rent their primary residence, 46% of those renters are uninsured. Satisfaction with insurers is higher among re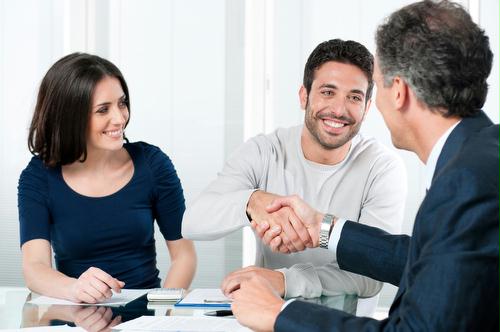 nters than among homeowners (809 vs. 787, respectively, on a 1,000-point scale).
According to the study, price is the leading driver of the satisfaction gap. Price satisfaction is 45 points higher among renters than among homeowners. Customer retention rates with their current insurer are higher among renters who bundle an auto policy (91%) compared with renters who do not bundle an auto policy (67%).
The study also reveals that renters place more importance on the insurer's website, and on assisted online interaction channels, than do homeowners. This is likely due to the fact that renters represent a younger demographic that's more comfortable with online communication and information-gathering.
"Many insurance agents focus their time selling high-dollar products, such as auto and homeowners, with higher commissions instead of the average $200 per year renters policy," said Jeremy Bowler, senior director of the global insurance practice at J.D. Power. "This is shortsighted because agents who satisfy the large renter population today are more likely to retain and service their growing household insurance needs over time."
Insurer Rankings
Amica Mutual (842) ranks highest among providers of homeowners insurance, followed by State Farm (813) and Auto-Owners Insurance (812). Nationwide (823) is the highest-ranking provider of renters insurance, followed by American Family (817) and Automobile Club of Southern California (814). State Farm captures the largest share of the renters insurance market (26%), followed by Allstate (12%) and USAA (10%).
Consumer Tips
Based on the study, J.D. Power offers the following consumer tips:
If you rent your primary residence, find out what damage to your person or property is covered by your landlord's policy. In most cases, that policy won't cover much--and that's why renters insurance is available.
If you're a landlord, make your tenants aware of renters insurance, and offer to help them meet with an insurer. Bring this up to new tenants when they sign their leases.
Use insurer websites to shop for the policy most applicable to your needs.
About the Study
The
2013 U.S. Household Insurance and Bundling Study
is based on 21,167 responses from customers who may have the following insurance product lines: homeowners; renters; individual life insurance; recreational vehicle; personal liability umbrella; and secondary residence. The study was fielded from June 10, 2013, through July 12, 2013. The study examines overall customer satisfaction in each of these product lines. However, the study only ranks performance in two personal property insurance segments: homeowners and renters. Both index scores are comprised of five factors: interaction; policy offerings; price; billing and payment; and claims.
Additional Research: