2009 Cordless Drill and Driver Study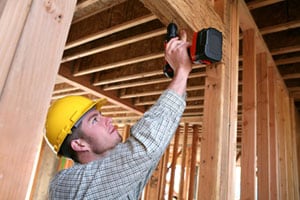 According to a recent survey by J.D. Power and Associates, a cordless drill purchase is the first foray into the power tool market for one-third of buyers. This is not surprising, considering the versatility, overall usefulness and relative low cost of these popular hand-held tools. And with all of the accessories now available, in many cases cordless drills and drivers have replaced drawers full of other tools.
To find out which cordless drills/drivers do the best job of satisfying customers, J.D. Power and Associates surveyed more than 4,700 consumers who purchased a new cordless drill/driver within the past 12 months. The 2009 Cordless Drill/Driver Study, now in its second year, measures customer satisfaction with cordless drills/drivers by examining six key factors (listed in order of importance):
drill performance (including drilling and driving power, performance under heavy use and maneuverability in tight spaces);
ease of use (including balance, weight and grip size and feel);
battery performance;
price;
versatility of the battery platform in supporting other power tools;
warranty.
The study is designed to provide information to help customers with purchase decisions, as well as to assist drill/driver manufacturers in their efforts to improve customer satisfaction. For manufacturers, making a good first impression upon these new owners can have a long-lasting beneficial effect on customer loyalty and advocacy.
"Brand loyalty to power tools can run very deep-in many cases, across generations in a family," said Dale Haines, senior director of the real estate and construction practice at J.D. Power and Associates. "The experience of first-time buyers-positive or negative-can guide their brand preferences for years to come." Haines also suggests that buyers consider getting a cordless drill/driver that has more capability than you think you'll need, because you'll find uses for it.
According to the study, Craftsman Professional, in its first year of inclusion, ranks highest in customer satisfaction with a score of 806 on a 1,000-point scale. The brand performs particularly well in five of six factors: drill performance, battery performance, ease of use, versatility of the battery system and warranty. Following in the rankings are DeWalt (782) and Ridgid (780). Other cordless drill/driver brands that rank above industry average include Makita (772), Milwaukee (767), Craftsman (766) and Bosch (765).
Next Page
Page 1 of 2