2013 U.S. Interior Paint Satisfaction Study Results
Do-it-yourself interior paint jobs require products that are effective and easy to use, as well as sound advice from a knowledgeable retailer. Therefore it's no surprise that the availability and courtesy of store staff is the main driver of customer satisfaction with paint retailers, while the application of the product is the most important determinant of customer satisfaction with paint brands. Those are two of the findings of the recently released
J.D. Power and Associates 2013 U.S. Interior Paint Satisfaction Study.SM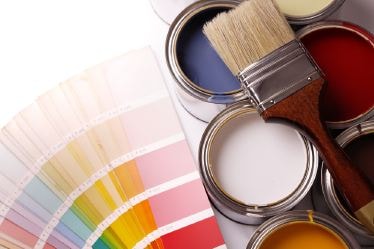 The study measures customer satisfaction with both interior paint brands and the retailers who sell the paint. Satisfaction with paint brands is based on evaluations from customers who purchased and applied interior paint during the past year, and is measured across six key factors of the painting experience: application, product offerings, durability, price, design guides, and warranty/guarantee. Of these, 25% of respondents cited application as the most important factor. Satisfaction with retailers is measured across five key factors: facility, selection, staff, services provided, and sales/promotions. Store staff was cited by 27% of those surveyed as the main driver of satisfaction.
Overall customer satisfaction with interior paint brands averages 779 (on a 1,000-point scale) in 2013, an increase of 3 points from 2012. Benjamin Moore ranks highest of all paint brands included in the study for a third consecutive year with a score of 800--a 10-point increase from 2012. Sherwin-Williams ranks second with 790 points, achieving the highest score in warranty/guarantee, and Behr, ranked third with 788 points, achieves the highest score in price.
Sherwin-Williams ranks highest among paint retailers, with a score of 820, and performs particularly well in three of the five paint retailer study factors: services provided, staff, and selection. Following Sherwin-Williams in the rankings are Ace Hardware (801), which scores highest for facility, and Menards (786), which achieves the highest score in sales/promotions. The overall customer satisfaction average with interior paint retailers is 782.
"With 83 percent of customers reporting applying the paint themselves, it is not surprising that customers are more likely to be satisfied and achieve their desired results when they are able to talk to a professional about their painting project and get the advice they need," said Christina Cooley, director of the home improvement industries practice at J.D. Power and Associates. "The challenge for retailers is to make sure they have the staff available and support their associates with training to help their customers be successful in their projects."
J.D. Power and Associates offers the following recommendations to customers who may be in the market for interior paint:
Do your homework before visiting a retailer. There are a number of resources online from retailers, paint brands, and independent third-party sites that can help you prepare for your project in the most time-saving and cost-efficient manner.
In addition to retail and industry professionals, turn to family and friends for recommendations and advice.
Since some retailers only carry exclusive paint brands, so shop around and research different retailers and brands to make sure you get the best combination of paint brand and retailer to help you achieve the results you want.
The
2013 U.S. Interior Paint Satisfaction Study
is based on responses from more than 6,800 customers who purchased and applied interior paint within the previous 12 months. The study was fielded in January and February 2013.
Additional Research: