2012 Online Flower Retailer Satisfaction Report Results
A prior relationship is the most-often-cited consideration in choosing an online flower retailer, according to the recently released
J.D. Power and Associates 2012 Online Flower Retailer Satisfaction Report.SM
Price is the next-most-important consideration. The report, based on responses from 2,154 consumers who made an online purchase from an online flower retailer in the past 12 months, was fielded in October and November 2012. The report measures overall satisfaction with online flower retailers based on seven factors (listed in order of importance): competitiveness of pricing; online store services and delivery; in-stock availability of merchandise; usefulness of information; variety of merchandise offered; website/online store; and contact with customer service.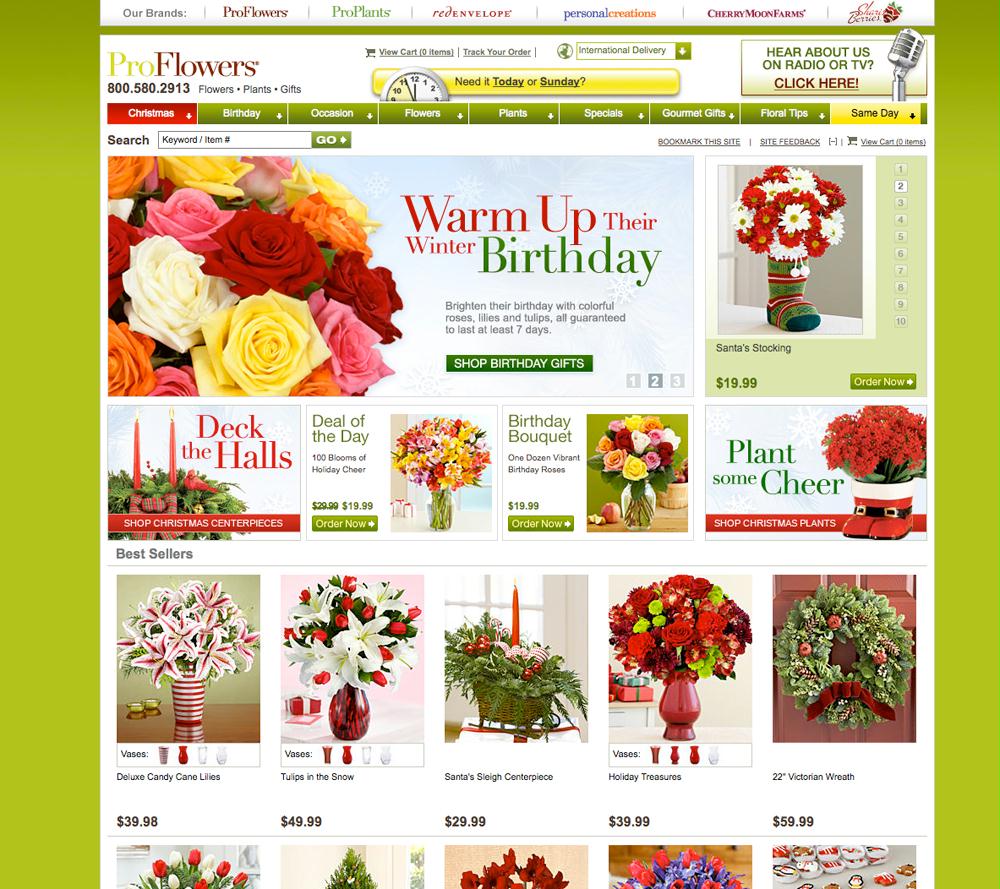 Overall satisfaction with online flower retailers averages 802 (on a 1,000-point scale). ProFlowers.com ranks highest among online flower retailers with a score of 821, performing particularly well in competitiveness of pricing, online store services and delivery, in-stock availability of merchandise, and variety of merchandise offered. Following in the rankings is JustFlowers.com (803), which performs well in the website/online store; competitiveness of pricing; and contact with customer service factors.
The relative importance of customer service overall is low, according to the report, as only 24% of online consumers indicate that they contacted customer service. However, those who contacted customer service rate it as the most important factor in determining their overall satisfaction.
"With many products such as shoes and clothing, consumers are buying a specific brand, but they don't buy a brand of flower," said Sara Wong Hilton, director at J.D. Power and Associates. "When ordering flowers, the retailer is the brand, which may explain why 54% of consumers select their primary flower retailer based on past experiences with that brand.
"Price as a selection standard is always important, but perhaps more so with flowers because they are not a branded product. Consumers will shop the lowest price when ordering flowers, but their experience will ultimately decide whether they use that retailer again," Wong Hilton said.
Overall satisfaction with the shopping and especially the fulfillment experiences are crucial to the success of the online florist. This is largely due to the customer's anxieties associated with needing the flowers to be just right and to have them delivered at a specific time, sometimes in a specific manner.
Wong Hilton explains that online flower retailers have a unique delivery system, compared with other industries: the retailer takes the order, but most often relies on a network of growers and florists to package and deliver the flowers to the recipient.
Based on the results of the report, J.D. Power and Associates offers the following consumer tips for ordering flowers online:
Check the customer support page before you order. There you'll learn about the company's policies, how to contact them by phone, and details on the delivery time frames, guarantees and limitations. If you're ordering flowers for someone in another town, find out the name of the local company that handles fulfillment, as you might need to contact them.
Look for special offers such as Mother's Day promotions, or day-to-day specials, as well as gift-with-purchase offers. You can usually save by combining the flowers with other gifts, such as chocolates, wines, toiletries, stuffed animals, and gourmet foods. You might also qualify for discounts based on frequent purchases.
Know your mother's, spouse's or special friend's favorite flowers--and take advantage of any promotions that involve those flowers.
Know the language of flowers, so that you can fit your order to the person and the occasion. Red roses mean romantic love; white roses mean courtly love; yellow roses mean friendship; pink roses are for secret or budding love; red and white roses, mixed, stand for reconciliation. Carnations signify infatuation; lilies suggest innocent affection; and orchids usually mean admiration or devotion.
View 2012 Online Flower Retailer Ratings
View All Retail Ratings