Primary Mortgage Origination Study
J.D. Power and Associates Reports:
Longer Time Frames from Application to Closing Drive an Overall Increase in Length of
Mortgage Origination Process and a Decline in Customer Satisfaction
Quicken Loans Ranks Highest in Primary Mortgage Origination Customer Satisfaction
WESTLAKE VILLAGE, Calif.: 18 November 2010 -- Driven by an increase in length of time from application to approval, the average timeline of the mortgage origination process has increased for a third consecutive year, while customer satisfaction has declined, according to the J.D. Power and Associates 2010 U.S. Primary Mortgage Origination Satisfaction StudySM released today.
The study, based on the voice of the customer, measures customer satisfaction in four key factors of the mortgage origination experience: application/approval process; loan officer/mortgage broker; closing; and contact.
The study finds that the time from application to approval has increased to 27.5 days in 2010 from 20 days in 2009. As a result, the time frame for the entire origination process has increased to 52.1 days in 2010 from 46.9 days in 2009. Consequently, overall satisfaction has decreased to 734 (on a 1,000-point scale) in 2010 from 739 in 2009.
"While the revised Real Estate Settlement Procedures Act guidelines appear to have streamlined and shortened the time from approval to closing, the unintended consequence is that the application to approval time frame has lengthened and become more complicated," said David Lo, director of financial services at J.D. Power and Associates. "Ultimately, this longer timeline has a negative impact on overall satisfaction, although there are specific best practices that may mitigate the negative perceptions."
The study finds that the most important best practices, which are most closely associated with high levels of satisfaction, are:
Providing proactive updates on the status of the loan
Providing a welcome acknowledgment after an application is submitted
Avoiding asking for the same information more than once
Closing on the promised date
Clearly explaining loan options and ensuring that the customer understands
Clearly explaining the entire process from application to approval
The study also finds that usage of the online application channel continues to increase. Nearly 20 percent of customers now go online to start the mortgage application process, up from 14 percent in 2009. In comparison, only 29 percent of customers start the mortgage application process in person, while 33 percent did so in 2009. In addition, fewer customers this year say that they met with their loan officer or mortgage broker in person during the mortgage origination process--50 percent, compared with 57 percent in 2009.
"Customer preference and, more importantly, perceptions, continue to increase with the online direct channel," said Lo. "Online lenders such as Quicken Loans do a very good job of keeping their customers informed of the process every step of the way by providing periodic status updates and information pertaining to their loan."
Quicken Loans ranks highest among primary mortgage lenders with a score of 826, and performs well in all four factors. MetLife Home Loans (808) and PNC/National City Mortgage (776) follow Quicken Loans in the rankings.
The 2010 U.S. Primary Mortgage Origination Satisfaction Study is based on responses from 3,401 consumers who originated new mortgages. The study was fielded between July and August 2010.
About J.D. Power and Associates
Headquartered in Westlake Village, Calif., J.D. Power and Associates is a global marketing information services company operating in key business sectors including market research, forecasting, performance improvement, Web intelligence and customer satisfaction. The company's quality and satisfaction measurements are based on responses from millions of consumers annually. For more information on car reviews and ratings, car insurance, health insurance, cell phone ratings, and more, please visit JDPower.com. J.D. Power and Associates is a business unit of The McGraw-Hill Companies.
About The McGraw-Hill Companies
Founded in 1888, The McGraw-Hill Companies (NYSE: MHP) is a global information and education company providing knowledge, insights and analysis in the financial, education and business information sectors through leading brands including Standard & Poor's, McGraw-Hill Education, Platts, and J.D. Power and Associates. The Corporation has more than 280 offices in 40 countries. Sales in 2009 were $5.95 billion. Additional information is available at http://www.mcgraw-hill.com/.
No advertising or other promotional use can be made of the information in this release without the express prior written consent of J.D. Power and Associates. /corporate
# # #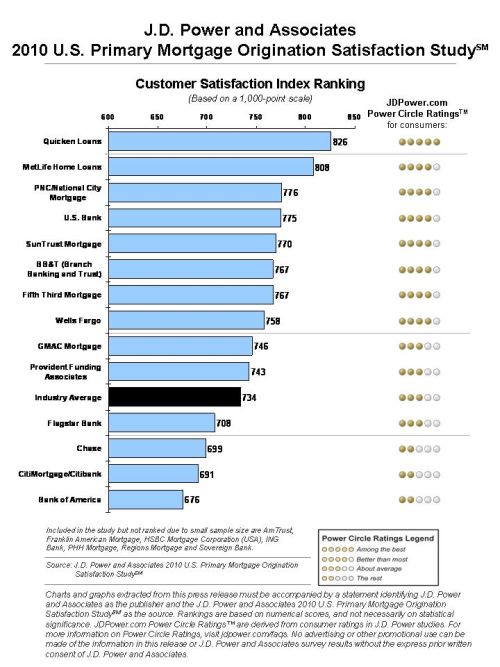 Download Article
Having Trouble Downloading Article Get Adobe Acrobat Reader