2011 Japan Navigation Systems Customer Satisfaction Index Study - OEM
J.D. Power Asia Pacific Reports:
Among Owners of OEM-Provided Navigation Systems, Use of Smartphone Navigation Doubles from 2010
Lexus Ranks Highest in Customer Satisfaction with Original Equipment Manufacturer Navigation Systems
TOKYO: 20 October 2011 ? The percentage of OEM navigation system users who use the built-in navigation function on their smartphone has doubled from 6 percent in 2010 to 12 percent in 2011, according to the J.D. Power Asia Pacific 2011 Japan Navigation Systems Customer Satisfaction Index Study.SM
Now in its fourth year, the study measures customer satisfaction with OEM navigation systems provided by the manufacturer, including standard equipment as well as optional systems installed by manufacturers and dealers. Among customers who do not use telematics services with their navigation devices, four factors are examined (listed in order of importance): car life support (40%); driving support (36%); cost (14%); and service support (10%). Among customers who access telematics services through their navigation devices, five factors are examined (listed in order of importance): car life support (27%); driving support (27%); cost (19%); communication environment (18%); and service support (9%).
While smartphone navigation can be used in a variety of situations, such as for portable navigation purposes while walking, approximately 30 percent of smartphone navigation users who also have OEM navigation systems indicate they use smartphone navigation in their vehicles.
Approximately 40 percent of these owners indicate they always use both smartphone navigation and OEM navigation systems simultaneously in their vehicles, while 50 percent say they use one or the other depending on the circumstances. Approximately 10 percent of these customers indicate that they do not use OEM navigation systems at all when they use smartphone navigation in their vehicles.
?Looking at current usage patterns of in-vehicle navigation systems, it appears that customers seek to make the most of the features of both OEM navigation systems and smartphone navigation,? said Taku Kimoto, director at J.D. Power Asia Pacific, Tokyo.
Despite the increasing rate of usage of smartphones for in-vehicle navigation, the percentage of OEM navigation system users who say they would purchase another OEM navigation system is much higher than the proportion of users who answered that they would purchase smartphone navigation for their next navigation device purchase, even among those who already use smartphone navigation.
?The smartphone market, which took hold in Japan in 2010, is expected to continue expanding steadily in 2012 and beyond,? said Kimoto. ?Although existing OEM navigation systems are not likely to be replaced instantly by smartphones, built-in navigation systems, including OEM navigation systems, will likely be required to have stronger linking capability in the future so that smartphones can be used effectively in vehicles, as well.?
Among the eleven manufacturers included in the rankings, Lexus ranks highest with a score of 670 on a 1,000-point scale, performing particularly well in all factors. Following Lexus in the rankings are Toyota (559)?which improves by 19 points from 2010?and Daihatsu (554).
Power Circle Ratings for brands included in the rankings are available on the J.D. Power consumer site at http://www.jdpower.com/jp/.
J.D. Power Asia Pacific plans to publish its Japan Navigation Systems Customer Satisfaction Study (Aftermarket Navigation Segment/PND Segment), which measures customer satisfaction with aftermarket brand navigation systems, at the end of October.
The 2011 Japan Navigation Systems Customer Satisfaction Index Study is based on responses from 5,254 vehicle owners who purchased new vehicles containing a navigation system between April 2009 and March 2011. The study was fielded in July 2011.
About J.D. Power Asia Pacific
J.D. Power Asia Pacific has offices in Tokyo, Singapore, Beijing, Shanghai and Bangkok that conduct customer satisfaction research and provide performance analytics services in the automotive, information technology and finance industries. Together, the five offices bring the language of customer satisfaction to consumers and businesses in Australia, China, India, Indonesia, Japan, Malaysia, Philippines, Taiwan and Thailand. Information regarding J.D. Power Asia Pacific and its products can be accessed through the Internet at www.jdpower.com. Media e-mail contact: cc-group@jdpower.co.jp.
About J.D. Power and Associates
Headquartered in Westlake Village, Calif., J.D. Power and Associates is a global marketing information services company providing forecasting, performance improvement, social media and customer satisfaction insights and solutions. The company?s quality and satisfaction measurements are based on responses from millions of consumers annually. For more information on car reviews and ratings, car insurance, health insurance, cell phone ratings, and more, please visit JDPower.com. J.D. Power and Associates is a business unit of The McGraw-Hill Companies.
About The McGraw-Hill Companies
Founded in 1888, The McGraw-Hill Companies is a leading global financial information and education company that helps professionals and students succeed in the Knowledge Economy. Leading brands include Standard & Poor?s, McGraw-Hill Education, Platts energy information services and J.D. Power and Associates. The Corporation has approximately 21,000 employees with more than 280 offices in 40 countries. Sales in 2010 were $6.2 billion. Additional information is available at http://www.mcgraw-hill.com.
# # #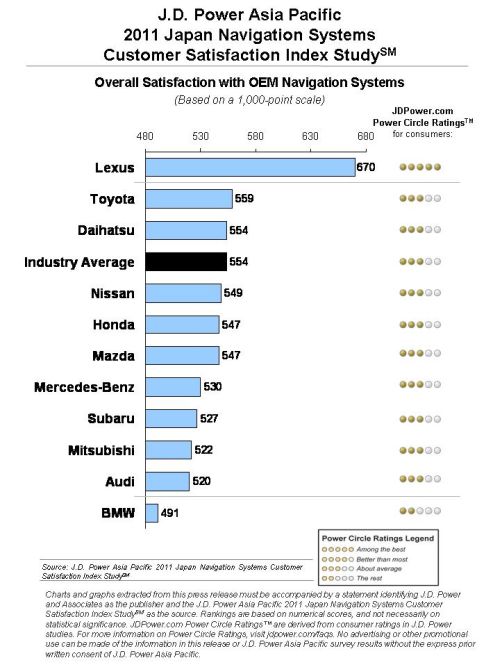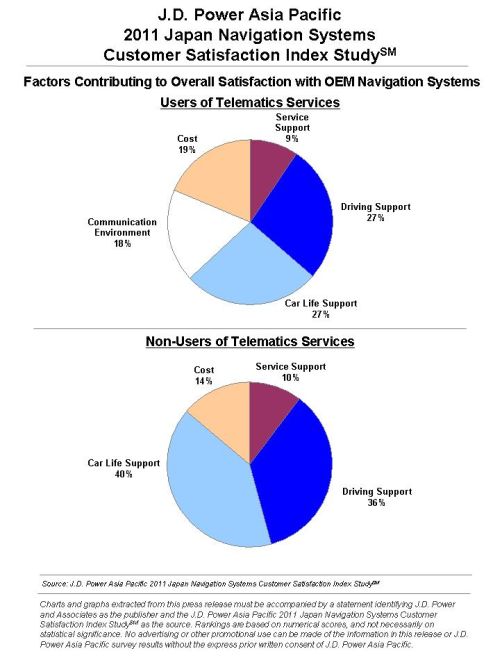 Download Article
Having Trouble Downloading Article Get Adobe Acrobat Reader