2011 BMW Alpina B7 Sedan Preview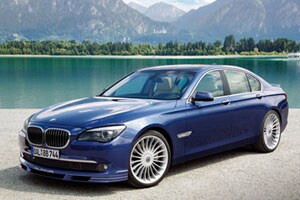 Highlights:
Second-generation 7 Series Alpina model
100-horsepower increase
Upgraded engine components
Aerodynamic enhancements
Upgraded wheels, tires and suspension
Interior cosmetic upgrades
Fast Facts:
4.4-liter, twin-turbocharged V-8 engine
Rear-wheel drive with 500 horsepower
Upgraded intercooler; larger and stronger pistons
Increased turbo boost and compression ratio
Specific output of 115 hp/liter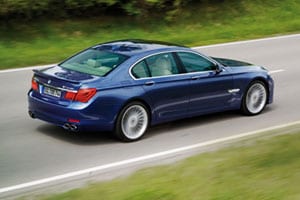 Introduction
Alpina Burkard Bovensiepen GmbH, or simply "Alpina" as it is more widely known in automotive circles, is an automobile manufacturing company in Bavaria, Germany. In 1965, the company began modifying
BMW automobiles
with engine performance enhancements-mostly upgrades to carburetors and cylinder heads. A major turning point for the small company came in 1970-the year the team's cars won the prestigious Spa 25 hours, German Hillclimb Championship, and European Touring Car Championship.
It wasn't long before the company translated its success in racing into production vehicles designed for the street-all based on BMW's automobile lineup. While BMW has its own in-house performance division (called "M"-as in M3, M5, M6, etc.), Alpina's vehicles differ in that they are all fitted with automatic transmissions and place an emphasis on engine torque and passenger luxury. BMW has embraced the Alpina brand, and the cars are sold from within the BMW dealer network.
For More Information:
Next Page
Page 1 of 2