2010 Retail Banking Satisfaction Study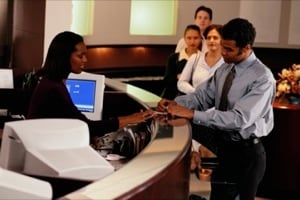 While the U.S. economy may be showing signs of a modest recovery, retail banks continue to struggle with their most basic mission: satisfying customers. In fact, a recent consumer survey reveals that overall satisfaction of retail banking customers has decreased for a fourth consecutive year, to 748 on 1,000-point scale, primarily due to low marks in customer service, according to the
J.D. Power andAssociates 2010 U.S. Retail Banking Satisfaction Study
.
SM
To gauge consumer attitudes, J.D. Power recently surveyed nearly 48,000retail bank customers across the United States. Respondents were asked to rate their bank on a variety of topics encompassing account activities; account information; bank facility; fees; problem resolution; and product offerings.
Results of the study show that poor customer service is the most common reason why customers switched banks in 2010. According to the study, 37percent of customers who changed their primary banking relationship in2010 did so because of poor customer service at their previous bank.This represents a real missed opportunity for banks, according to the study.
"As retail banking customers become considerably less loyal, banks need to focus on getting the fundamentals right," said Michael Beird,director of the banking practice at J.D. Power and Associates. "Banks who get back to the basics-such as maintaining a clean branch and greeting customers as they enter the branch-may help to alleviate some of the distress customers are feeling and increase overall satisfaction."
Performing simple service acts such as greeting customers as they enter the branch, offering additional assistance, and thanking them for their business may increase overall satisfaction by nearly 50 index points.However, less than one-half of customers reported experiencing those services.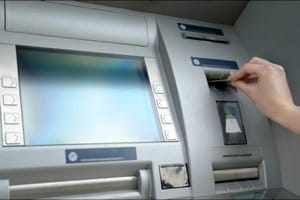 Loyalty suffers
J.D. Power and Associates research indicates a clear connection between customer satisfaction and customer loyalty. Generally speaking,satisfied customers are loyal customers. On the flip side, customers who report lower levels of satisfaction are much more likely to switch service providers, no matter the industry.
According to the study, expressed loyalty to banks, which is measured by the percentage of customers saying they will "definitely not switch"in the next 12 months, has fallen significantly during the past three years. It was only 34 percent in 2010, compared with 46 percent in2007. Further, the gap between larger and smaller banks inconsiderable, with 40 percent of customers at smaller banks reporting that they will definitely not switch, compared with 33 percent at larger banks.
High fees often cited as reason for switching
Fees continue to have a major impact on customer loyalty, as well.According to the study, 29 percent of customers who switched banks in2010 cited high fees as their reason for leaving. The study also finds that customers can be highly satisfied even when paying fees, provided that they receive sufficient value for the price paid. Fee-paying customers with above-average fee satisfaction indicate better experiences with branch access and appearance, promptness of being served, and the bank's Web site navigation and range of services.
"While fees have a significant impact on customer satisfaction, bank scan mitigate this effect by giving the customer choices," said Beird."Customers tend to be considerably less dissatisfied when they have different overdraft options, such as transferring from a savings account or sending a balance alert."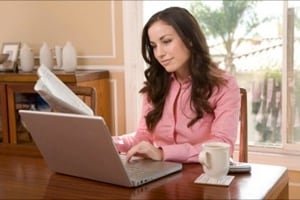 The way customers bank is changing
As technology continues to infiltrate every aspect of daily life, banks to the studyneed to adapt to changing customer preferences. According to the study, 51 percent of customers report a preference to bank online-an increase from 44 percent in 2008. In addition, 7 percent of customers report using a mobile device to check balances, transfer funds, and pay bills.
For More Information:
Next Page
Page 1 of 2