2010 Health Insurance Plan Satisfaction Study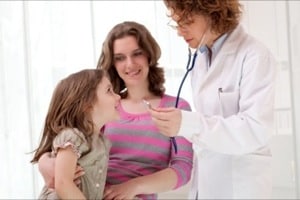 The debate surrounding national healthcare has heated up in recent weeks. Everyone, it seems, has a different agenda, and finding any middle ground on the issue has become a real challenge, not only for politicians, but also for those employed in the health care field-not to mention the millions of Americans who may see their standard of health care rise or fall in the coming years. But while the debate in Washington and around water coolers all across the U.S. rages on-even after the landmark healthcare reform bill was signed into law-one thing is for sure: overall customer satisfaction with health insurance plans has declined significantly from 2009.
To gauge consumer sentiment about health insurance plans, J.D. Power and Associates recently surveyed more than 33,000 U.S. health plan members, including those who purchased their coverage, either individually or through their employer, from 133 health plans in 17 regions throughout the U.S. Respondents were asked to rate their insurance company on a variety of factors, including coverage and benefits; provider choice; information and communication; claims processing; statements; customer service; and approval processes.
Results of the
J.D. Power and Associates 2010 U.S. Member Health Insurance Plan StudySM
reveal that, after improving slightly in 2009, overall health plan member satisfaction has declined significantly in 2010, from an overall index score of 712 (on a 1,000-point scale) in 2009 to 701 this year. Further, member satisfaction has declined in all factors except customer service, where satisfaction has remained flat, with notable decreases in coverage and benefits, statements, and information and communication.
Is national healthcare-or, more appropriately, the
prospect
of national healthcare-to blame for the dip in satisfaction? According to the study, only 10 percent of health plan members say they completely understand the healthcare reforms in Congress, while 57 percent say they partially understand them. More than one-fourth of members say they don't understand the reforms at all. But while this may seem a likely cause for the dip in satisfaction, the more likely scenario, according to Jim Dougherty, executive director of the healthcare practice at J.D. Power and Associates, is a lack of communication between health insurance companies and their customers about their current plans.
"This significant decline in overall satisfaction is partially driven by a lack of members' understanding of their plan services and benefits and how to successfully access them," said Dougherty. "Despite the overall decrease in satisfaction, some plans perform particularly well, mainly because of their focus on building relationships through member education, communication and reliable, consistent delivery of health insurance products and services."
Next Page
Page 1 of 2