2010 Wireless Call Quality Performance Study Volume 1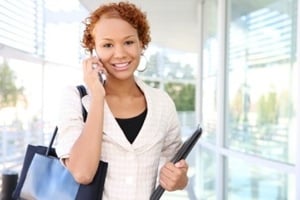 Clearly, consumers have embraced smartphones, and their use continues to grow at an exponential level. At any given moment, countless business travelers are receiving weather and flight information, thousands of commuters are checking live traffic conditions, and millions of family members share real-time pictures with each other. The simple and convenient technology is widely accepted, and its usage is booming. Regrettably, there is a downside. Carriers are not able to keep up with the expanding customer base and the advanced data-intensive devices are slowing down wireless networks-causing growing consumer frustration, according to the latest wireless call quality study by J.D. Power and Associates.
The J.D. Power and Associates Wireless Call Quality Performance Study, which is released semiannually, measures wireless call quality by looking at seven problem areas that impact overall carrier performance:
dropped calls;
static/interference;
failed call connection on the first try;
voice distortion;
echoes;
no immediate voicemail notification;
no immediate text message notification.
Issues are tabulated and measured as "problems per 100 calls" (PP100). The lower the score, the fewer the problems-equating to better call quality. Six regions of the United States are examined: Northeast; Mid-Atlantic; Southeast; North Central; Southwest; and West.
Customers increase, but call quality drops
According to the study, the number of wireless customers has grown over the past six months. Unfortunately, the wireless carriers-and their digital networks-have been unable to maintain call quality for the increased volume of users. Over the past six months, customer-reported call quality problems have increased significantly, from 11 PP100 as reported in the
2009 Wireless Call Quality Performance Study-Volume 2
, to 13 PP100 in the most recent study. Looking more closely at the data, dropped calls, which clearly are very frustrating to consumers, are on the rise, from 4 PP100 six months ago to 6 PP100 currently. Interestingly enough, consumers using less sophisticated (more traditional) handsets were nearly three times less likely to experience a dropped call than their smartphone counterparts.
Frustration with call quality is often a leading reason why consumers choose to switch mobile carriers. This fact is reiterated by the study results that show a PP100 rate six times as great (42 PP100 vs. 8 PP100) for consumers who report they "definitely will switch" providers in the next twelve months when compared to users who report they will "definitely not switch" carriers.
Next Page
Page 1 of 2