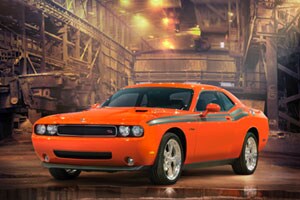 A slew of hot new models from both domestic and import auto manufacturers has resulted in a significant up-tick in overall owner satisfaction with vehicle performance and design, according to the latest J.D. Power and Associates Automotive Performance, Execution and Layout (APEAL) Study. Not only is this good news for consumers but it is a welcome development for struggling auto manufacturers, as throughout the years, vehicle models achieving high APEAL scores have been shown to benefit from faster sales, fewer cash incentives and higher profit margins.
Indeed, the 2009 APEAL study reveals that all-new and redesigned models achieve a three-year high in vehicle appeal, with seven of these models receiving awards in their respective segments:
In fact, in 2009, the APEAL score for all-new and redesigned models averages 790 on a 1,000-point scale-11 points higher than in 2008 and 15 points higher than the 2009 score for carryover models.
"Most automakers are on track in terms of designing new models that are highly appealing," said David Sargent, vice president of automotive research at J.D. Power and Associates. "The greater challenge for manufacturers lies in creating models that launch with both strong appeal and high quality, which ultimately lead to improved sales through greater customer loyalty and advocacy." The 2009 Ford F-150, which also ranked highest in the large pickup segment in the recently released
J.D. Power and Associates 2009 Initial Quality Study (IQS)SM
, is one example of an all-new or redesigned model that not only launched with high levels of initial quality but also has been successful in satisfying its owners in terms of the vehicle's performance and design characteristics.
Also contributing to the auto industry's improvement in APEAL scores are gas prices that are much lower than at the same time last year. "Although lower fuel prices and the switch to smaller vehicles have undoubtedly helped, there are also many individual vehicles that have made strong improvements in fuel economy ratings," said Sargent. "For example, the Ford F-150,
Cadillac Escalade
,
Volkswagen Jetta
and redesigned
Dodge Ram
have all made major strides in owner satisfaction with fuel economy through the introduction of more efficient powertrains."
The 2009 APEAL Study provides information gathered from over 80,000 purchasers and lessees of 2009 model-year vehicles. Overall model performance is measured on a 1,000-point scale. A higher score indicates better performance and a lower score indicates worse performance. The 2009 study covers a total of 90 vehicle attributes, and organizes them into the following 10 categories:
Exterior
Driving Dynamics
Interior
Visibility/Driving Safety
Engine/Transmission
HVAC, or Climate Controls
Storage and Space
Audio/Entertainment/Navigation
Seats
Fuel Economy
For More Information:
Next Page
Page 1 of 2