2009 Wireless Consumer Smartphone and Traditional Mobile Phone Satisfaction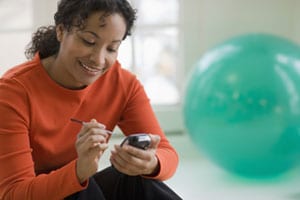 There's no denying that cell phones-either in traditional handset or feature-rich smartphone form-have, for the vast majority of Americans, become part of daily life. In many cases, cell phones have replaced traditional landline phones. And while some people rarely use their cell phone and simply keep one on hand in case of an emergency, others use them more frequently to stay connected with family or friends. For the casual user, a traditional mobile phone will more than likely suit their needs. Others, however, depend heavily on their cell phones and require technically advanced features such as e-mail and Web-browsing capability. For this group, a smartphone is the appropriate choice.
Once you've determined the type of cell phone you want based on your personal usage requirements, it's time to start shopping for your phone. But before you head to the mall or that big-box retailer to pick out your new phone, it's important to do your homework and research the types of phones and the brands that offer the best user experience.
Luckily, J.D. Power and Associates has done the research for you with two new studies: the 2009 Wireless Consumer Smartphone Customer Satisfaction Study-Volume 1 and the 2009 Wireless Traditional Mobile Phone Satisfaction Study-Volume 1. According to the results of these studies, customer satisfaction with feature-rich smartphones is on the rise, while satisfaction levels with traditional mobile phones has remained steady compared to last year. "As consumers continuously upgrade to mobile phones that allow a full mobile-Web experience, advanced multimedia programs and 3G data downloads, overall handset satisfaction should continue to rise, as these devices tend to make our lives more convenient and prove entertaining," said Kirk Parsons, senior director of wireless services at J.D. Power and Associates.
The studies measure customer satisfaction with traditional wireless handsets and smartphones across several key factors. In order of importance, key factors in examining traditional wireless handsets (along with the weighting assigned to each factor) are:
Operation (30%)
Physical design (30%)
Features (20%)
Battery function (20%)
Among residential smartphone owners, key factors are:
Ease of operation (30%)
Operating system (22%)
Features (21%)
Physical design (18%)
Battery function (9%)
Next Page
Page 1 of 2