2009 Wireless Call Quality Volume 1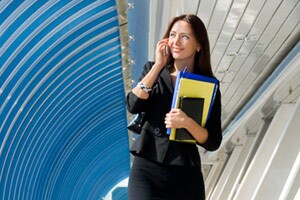 As wireless technology continues to evolve and consumers become morereliant on their wireless devices for communication, network carriersare facing increased pressure to expand their services and improve callquality while meeting growing consumer demand. So how is the industryperforming? According to a recent study by J.D. Power and Associates,the wireless communications industry, following several years ofcontinued improvement in network quality, has hit a plateau, thoughparity among network providers has clearly increased. The
J.D. Power and Associates 2009Wireless Call Quality StudySM-Volume 1 reveals thatnetwork quality has held steady during the past 18 months, as thenumber of problems reported by consumers has remained virtuallyunchanged at 15 problems per 100 (PP100) calls (a lower score reflectsfewer problems and higher quality).

But while overall industry performance has remained the same, thequality gap among the major providers included in the study has closedsignificantly. There is now less differentiationbetween the better-performing carriers and those that strugglewith network quality performance, compared with previous studies. Thistrend toward greater market parity is primarily the result of decreasesin reported problems by customers of AT&T and Sprint Nextel andslight increases reported by customers of both Verizon Wireless andAlltel.

The study also reveals interesting trends on calling activity. Did youknow that 52% of all wireless calls are made indoors today, while only40% of calls in 2003 were made indoors? Furthermore, among all wirelesscalls, 30% take place at home, 12% at work, and 10% inside otherstructures, such as shopping malls. This trend is likely the result oflandline displacement, as many customers today are confident enough intheir wireless service provider's network quality to remove theirtraditional landline. And just as wireless customers have supplantedmuch of their traditional landline calling with wireless calling, theyhave increasingly replaced calls they would have placed on theirwireless handset with text messages. In 2009, the average number oftext message notifications per month is nearly 100-more than double theamount reported just 1 year ago (47).



More highlights from the study:



The average number of wireless calls made or received continuesto rise, and is currently at 117 calls per month.
AT&T has improved from 19 PP100 in the 2008 Vol. 2 study to17 PP100 in the new 2009 Vol. 1 study, driven by improvements in Calls with echoes; Calls withvoice distortion
; and Voice message notification failure.
Sprint Nextel has reduced reported problems from 17 PP100 to 16PP100 during this same period, its most notable improvement being areduction in

Calls with voicedistortion.

Verizon Wireless continues to be the industry leader in networkperformance overall, though it did experience an increase of 1 PP100for

Calls not connected

.
Alltel experienced several significant increases in reportedproblems. The company's performance in Dropped calls; Calls not connected; andVoice message notification failure all contribute to its declinein overall performance.
About the Study


The 2009 Wireless Call Quality Performance Study-Volume 1 is based onresponses from 27,754 wireless customers. The study was fielded betweenJuly and December 2008. The semi-annual study measures wireless callquality based on seven problem areas that impact overall carrierperformance: dropped calls; static/interference; failed connection onthe first try; voice distortion; echoes; no immediate voicemailnotification; and no immediate text message notification.



For more information:



ViewWireless Call Quality Ratings
Readthe press release