A Closer Look-Four Full-size Pickup Trucks
Date Published:

02/24/2012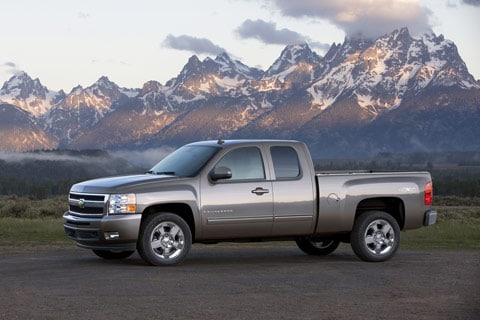 Features and options
The full-size pickup truck segment is unique in that the "standard" models are very lightly equipped-most are sold to businesses or utility companies as "workhorses." That said, the F-Series, Silverado, Ram and Tundra are all offered with power windows, keyless entry, power door locks, power steering, cruise control, steering wheel-mounted controls, and air conditioning-depending on trim level. Standard models have vinyl or cloth seats and basic radios, while high-end trim levels are often fitted with leather upholstery, navigation systems, reverse cameras and high-end audio packages.
Mechanically speaking, each of these full-size trucks is fitted with independent front suspension and traditional solid-axle rear suspensions. All are fitted with standard front disc brakes. The Ford, Dodge and Toyota have rear disc brakes, but the Chevrolet has drum brakes on its rear axle. A 4-wheel anti-lock brake (ABS) system is standard on all four trucks.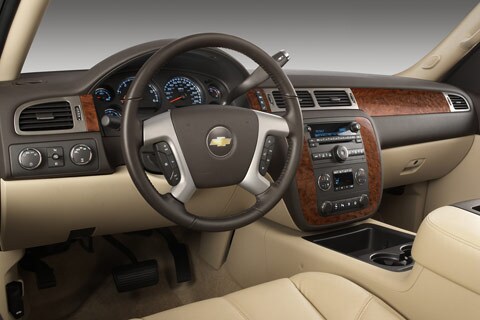 Powerplant and fuel economy
Standard powerplants on these full-size pickup trucks are all 8-cylinder engines, with engine power and towing/hauling capability taking precedence over fuel economy.
The Toyota Tundra has the most powerful standard engine. Its 5.7-liter V-8 is rated at 381 horsepower and 401 lb.-ft. of torque. It is bolted to a standard 6-speed automatic transmission. Next is the Ram 1500 Pickup with a 4.7-liter V-8 rated at 310 horsepower and 330 lb.-ft. of torque. It is mated to a 5-speed automatic transmission. Then comes the Chevrolet Silverado, with a 4.8-liter V-8 rated at 302 horsepower and 305 lb.-ft. of torque. The Chevy is fitted with a 4-speed automatic. Lastly, the Ford F-150 is equipped with a 4.6-liter V-8, rated at 248 horsepower and 294 lb.-ft. of torque. It is also mated to a 4-speed automatic transmission.
Fuel economy on pickup trucks isn't as critical as it is on a family-oriented vehicle-thanks to their rugged mission. Regardless, each of these competitors earns better than 13 mpg in the city and 18 mpg on the highway. The Ram 1500 and F-150 are both rated at 14 mpg city and 19 mpg highway. The Silverado is rated at 13 mpg city and 19 mpg highway. The Tundra is rated at 14 mpg city and 18 mpg highway. While three of them are offered with larger gasoline or diesel engines (the exception is the Toyota Tundra, which is also offered with a smaller 6-cylinder engine), only the Chevrolet is available with a hybrid gasoline-electric powerplant.
With the aforementioned V-8 engines, the Silverado is rated to tow the most (10,600 pounds) followed by the Tundra (10,400), Ram 1500 (8,700) and F-150 (6,000). Keep in mind that each of these models may be optioned differently to tow greater loads.
Previous Page
Next Page
Page 2 of 4