How to Prepare for Flu Season
Following are some tips to help you and your family avoid coming down with the flu: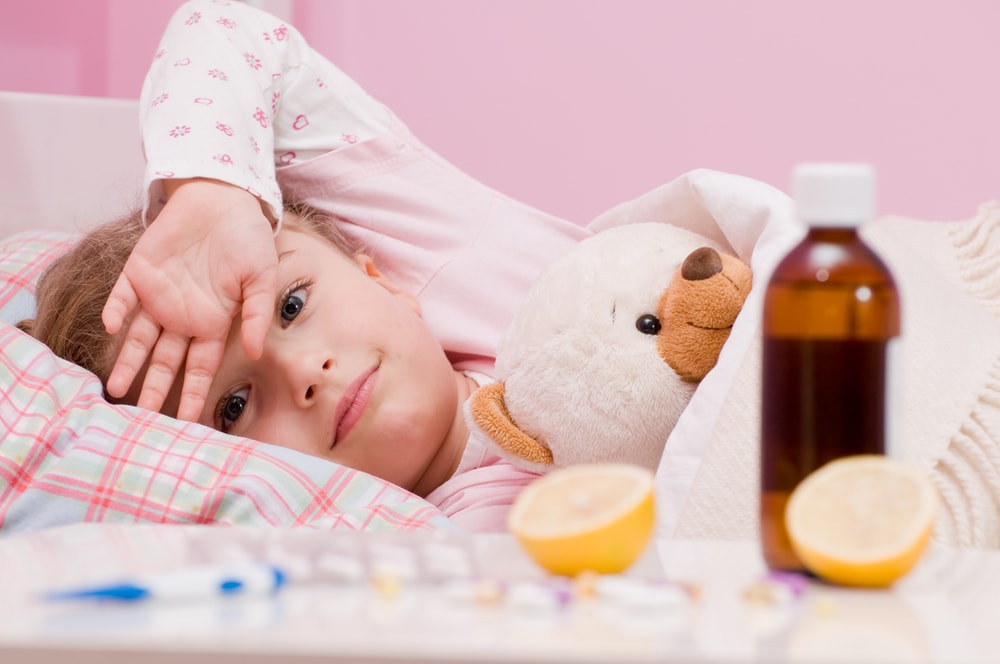 Get a flu shot
Physicians generally recommend that almost anyone over the age of 6 months should get a flu shot in the early fall, at the beginning of flu season. It's especially important to get a flu shot if you're over 65 years old; live or work in a congregate care center; are pregnant, have cancer, diabetes, or HIV; or are prone to developing complications from flu. In most areas, you can get a flu shot at a drugstore without having to visit your doctor. Flu vaccine is also available as a nasal spray.
Only a very few people should not get a flu shot: people with severe allergies to chicken eggs; people who have had severe reactions to flu vaccines in the past; and babies less than 6 months old. People who are ill with a fever should wait until they've recovered to get a flu shot, and those with a history of Guillain-Barr? Syndrome should consult their doctor before being vaccinated.
Contrary to popular myth, you cannot get the flu from a flu vaccine. However, the vaccine doesn't take effect for about 2 weeks, so it is possible to contract the flu immediately after vaccination. A flu shot doesn't guarantee that you won't get the flu, but it definitely lowers the odds.
Be sure to get a flu shot every year. The predominant flu virus changes from year to year, and each year a new vaccine is formulated for maximum effectiveness against that specific virus.
Keep your hands clean
Wash your hands frequently, with plain soap and warm water, to reduce the risk of retaining and passing viruses and bacteria. Keep hand sanitizer nearby, and use it frequently (but if you use it, don't wash your hands right afterward).
Stay hydrated
Drink plenty of water throughout the day. (Caffeinated beverages such as coffee, cola, or alcoholic beverages can't take the place of water, and actually dehydrate you.)
Eat healthy
Maintain a balanced diet, take a multivitamin every day, get your exercise, and get plenty of sleep. Your resistance to illness goes down if you're tired, underfed, stressed, or in poor physical shape.
Don't be afraid of the cold
Contrary to popular belief, being cold doesn't make you sick, and neither does being cold and wet. Instead, people tend to get flu in cold weather because that's the time of year when they are more likely to congregate in enclosed spaces with others, thus allowing the possibility of passing the virus to others.
Be proactive
If, despite all your precautions, you contract the flu, treat it with common sense. It's generally agreed that if you let it run its course, you'll recover in about a week--if you treat it, you'll recover in about 7 days. If you start taking care of the situation when you first start feeling the symptoms, you might recover a little faster.
The age-old advice--drink plenty of liquids, rest as much as you can, and don't strain yourself--is just as good today as it ever was. As soon as you start feeling chilled, feverish, or achey, get into bed and spend as much time there as you can until you're feeling better.
Be sure to eat
You might not feel like eating when you have the flu, but you must eat to keep up your strength. Lean meats, vegetables, vegetable juices, and whole-grain breads are good choices.
The benefits of chicken soup are not just an old wives' tale. It's loaded with nutrients, and it might have mild anti-inflammatory effects. Some people say a little hot pepper in your soup will help clean out your system, if your stomach can handle it.
Other foods have some value as well. Garlic is helpful to the immune system; ginger helps to suppress nausea. Bananas are very easy to digest, and honey is absorbed by the body immediately and can't be upchucked. Lactose-free meal replacement drinks are a good idea if you absolutely don't want solid food. Avoid alcohol when you have the flu.
Don't travel
Avoid travel when you have the flu, especially air travel. For one thing you'll be exposing other people; for another, the dry congested air in an airplane will probably aggravate your symptoms.
Don't over-do it
Even when you feel yourself recovering, continue to take it easy. Many people do too much too soon when they start feeling better, and suffer a relapse. Diarrhea is a common symptom in the late stages of flu; over-the-counter medications will usually take care of it.