Study on Automaker Websites Finds Interactive Content, Videos, and Stories Engage Auto Shoppers
By Philly Murtha, July 27, 2015

Automakers are turning to bold images, videos, interactive content, and descriptive text to tell engaging stories about vehicle models on their websites, as they steer away from using dense text and static shots, according to the J.D. Power 2015 Manufacturer Website Evaluation StudySM--Summer.

The semiannual study, in its 16th year, measures how useful auto manufacturer websites are during the shopping process. The 2015 study is based on survey responses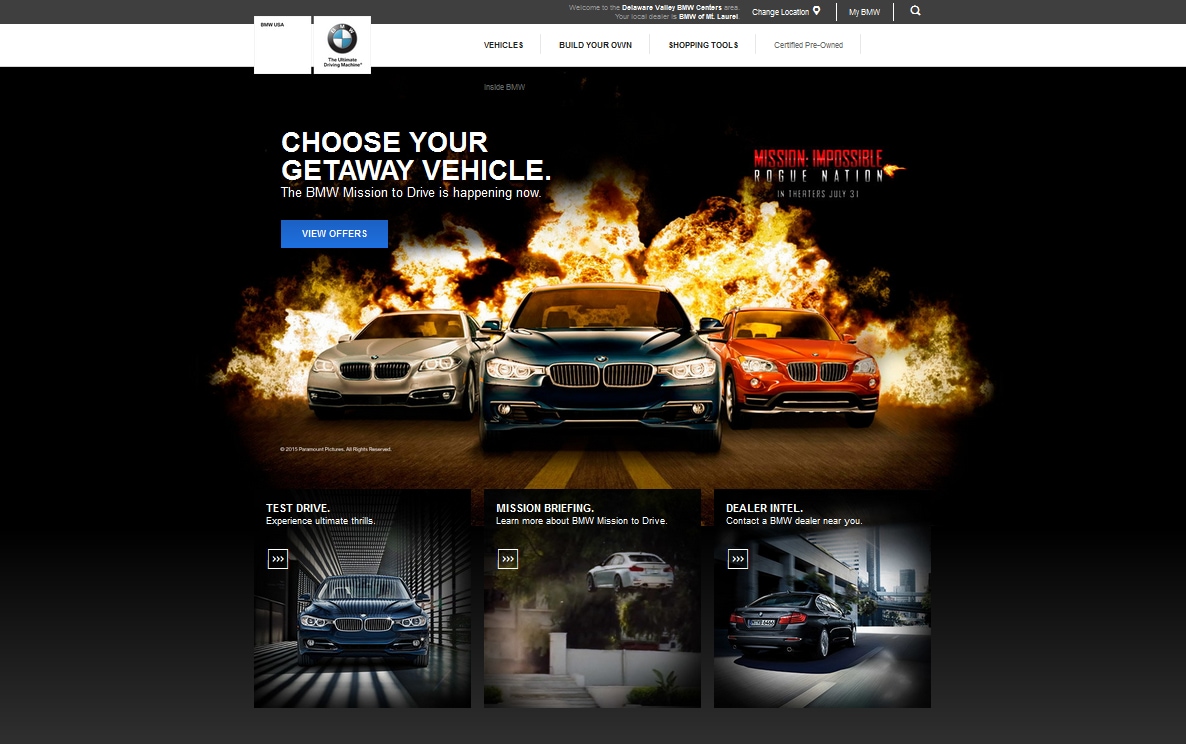 from more than 9,600 new-vehicle shoppers, who indicate they will be in the market for a new vehicle within the next 24 months.

J.D. Power examines four measures to gauge website satisfaction. In order of importance, they are: information/content; appearance; speed; and navigation. In the summer study wave, overall customer satisfaction with automaker websites is 797 (on a 1,000-point scale), which is 1 point below last year's overall average of 798.

Arianne Walker, senior director, automotive media and marketing solutions at J.D. Power noted that two of the most improved brand sites in this study, BMW and Volvo, have recently enhanced the visual imagery of their sites to connect shoppers to their vehicles through storytelling. According to Walker, "...compelling, visually appealing storytelling creates an emotionally-connected online shopping experience."

Five premium brand websites receive the highest satisfaction scores. BMW and Porsche score highest in a tie (830 each), followed by Mercedes-Benz (819); Jaguar (816); and Land Rover (813).

A few additional study highlights:

More than one-half (57%) of shoppers who say they are "delighted" with their experience on a brand's website (satisfaction score of 901 or higher) say they are more likely to test drive a vehicle after visiting the site vs. 13% of shoppers who say they are "disappointed" with the website (score of 500 or below).
Large proportions of shoppers in the market for a new vehicle view exterior (82%) and interior (80%) images on the site.
Satisfaction is higher among the 49% of shoppers who watch at least one video on an automaker's website than among those who do not watch a video (score of 813 vs. 781, respectively).

Additional Research: