2015 Manufacturer Website Evaluation Study--Summer Results
By Joseph Dobrian, July 28, 2015

Dynamic Imagery Adds Excitement to OEM Websites

Exciting visual imagery and lively, concise, informative text are driving customer satisfaction with auto manufacturer (OEM) websites, according to the J.D. Power 2015 Manufacturer Website Evaluation StudySM--Summer. The study finds that OEMs have evolved beyond text-heavy websites illustrated with static pictures and are now using movement and shorter, punchier phraseology to tell the story of their vehicles.

The semiannual study, now in its 16th year, measures the usefulness of automotive manufacturer websites during the new-vehicle shopping process by examinin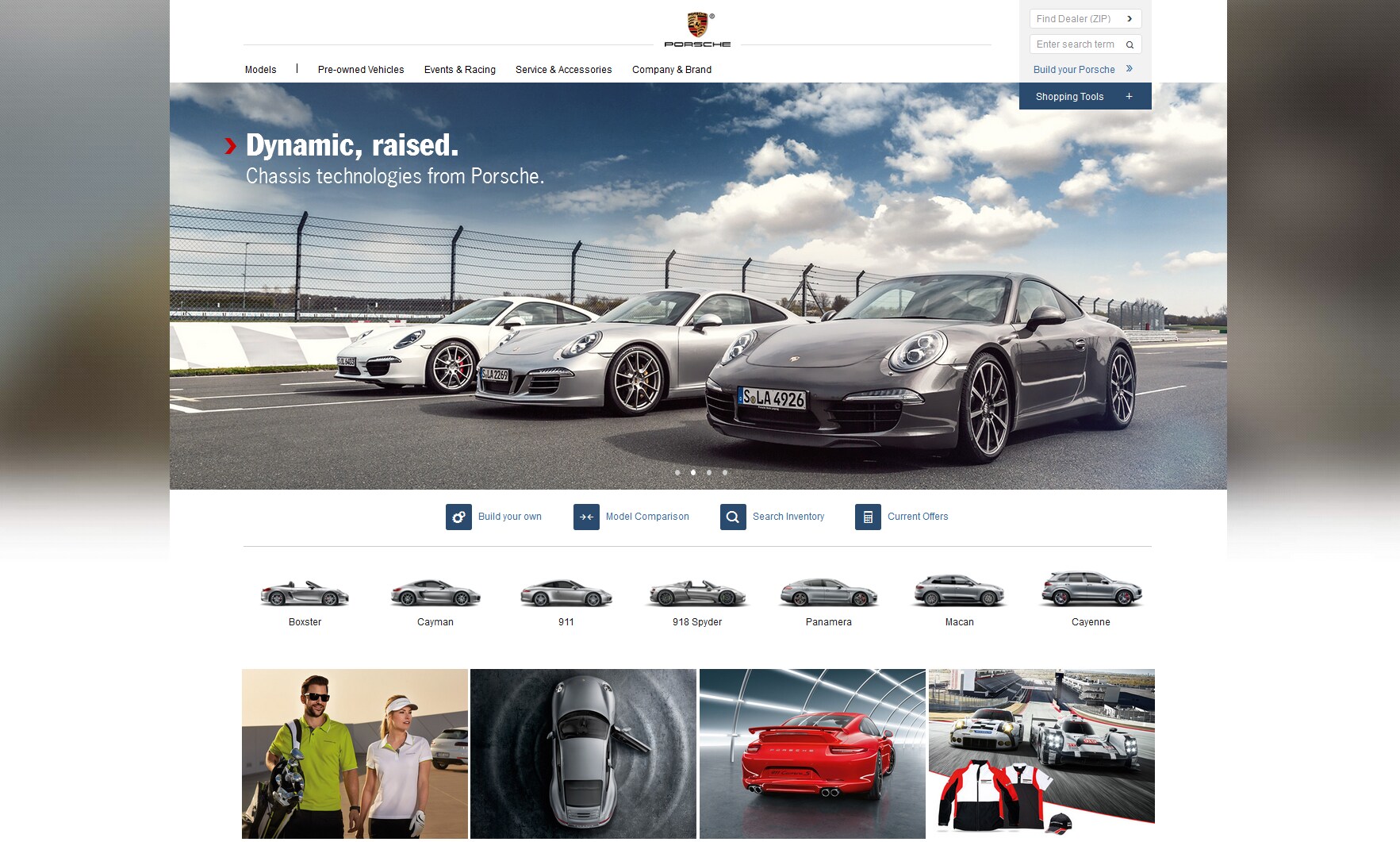 g four key measures (in order of importance): information/content, appearance, speed, and navigation. In this most recent study, overall customer satisfaction with auto manufacturer websites is 797 (on a 1,000-point scale).

Content, Appearance Drive Satisfaction
Considering that information/content and website appearance are the two most important measures contributing to overall customer satisfaction with OEM websites, when content and appearance are integrated in a complementary manner, they provide a far richer shopping experience, which is key to satisfaction.

"Buying a new vehicle is a big investment and shoppers want to be sure they are making an informed decision in selecting the right vehicle," said Arianne Walker, senior director, automotive media and marketing solutions at J.D. Power. "Manufacturers can influence shoppers by creating an emotionally connected online shopping experience through compelling, visually appealing storytelling to engage, entice, and reassure shoppers that they are making the right decision."

Walker notes that two of the most improved brand sites in this study, BMW and Volvo, have recently enhanced the visual imagery of their sites to connect shoppers to their vehicles through storytelling.

The study also finds that among new-vehicle shoppers who say they are "delighted" with their experience on a manufacturer brand website (overall satisfaction scores of 901 or higher), 57% indicate they are more likely to test drive a vehicle after visiting the site, compared with only 13% of those who say they are "disappointed" with their experience on an OEM website (satisfaction scores of 500 or below). The study finds that large proportions of in-market shoppers view both exterior images (82%) and interior images (80%) on the site. Satisfaction is higher among those who watch at least one video compared with those who do not (813 vs. 781, respectively).

BMW, Porsche Rank Highest among Automaker Websites
German luxury automakers BMW and Porsche rank highest (in a tie) in overall customer satisfaction with the experience on their websites, according to the latest study--each receiving a score of 830. Mercedes-Benz (819), Jaguar (816), and Land Rover (813) round out the top five brands.

Consumer Tips
Based on the study, J.D. Power offers the following consumer tips:

Note and enjoy the best-designed and most exciting websites, but don't let the excellence of the website design distract from whether the vehicles offer the quality, features, and price you're looking for.
Take advantage of improved graphics and text to see how a feature might be useful to you (or not). This will help you to divide available features into three categories: "must have," "nice to have," and "not important." From there, you can build your ideal vehicle, or close to it, incorporating the most essential features at the lowest price.
Don't hesitate to drill deeper, if the initial pages of the website provide only the basic information. Most OEM websites will give you very precise specs for each part or feature of the vehicle, if you're willing to look for them.
Many automakers offer a good-better-best progression of vehicle makes. Use the websites for each brand to determine the differences and help you to find the best combination of quality and price.
The website will usually give you a Manufacturer's Suggested Retail Price (MSRP) plus various fees and other surcharges, for the vehicle as you've designed it. However, this is only a guideline. If you're a clever negotiator and you approach the dealer at the right time, you can sometimes get a break on the price--especially if you're flexible about options and packages.

About the Study
The 2015 Manufacturer Website Evaluation Study--Summer is based on responses from more than 9,600 new-vehicle shoppers who indicate they will be in the market for a new vehicle within the next 24 months. The study was fielded from May 5 through May 21, 2015.

Additional Research: